Premier Li will attend the 17th China-EU Summit in Brussels and visit Belgium, France, and visit the headquarters of the OECD from June 28 to July 2.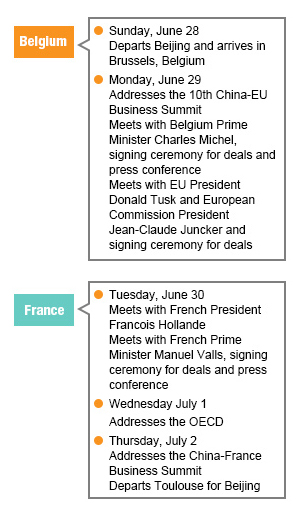 To keep a medium-to-high growth rate, the capital and money markets should develop in an open, transparent, stable and healthy manner.
Addressing the China-France Business Summit on July 2
A 7 percent growth rate is acceptable and we have the confidence and capability to maintain the growth.
Delivering a speech at the Organization for Economic Cooperation and Development on July 1
Global cooperation in industrial capacity comes just in time and will produce win-win results.
When addressing the China-EU business summit on June 29, 2015
In Focus