The Foreign Ministry said the Premier will make official visits to Brazil, Colombia, Peru and Chile from May 18 to 26. China's trade with the four countries accounted for 57 percent of the total trade volume between China and Latin America in 2014.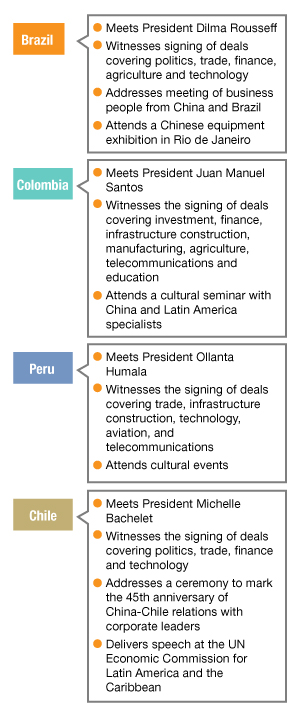 China is willing to expand trade with Chile and upgrade the China-Chile free trade area.
Speaking at an economic forum in Santiago, Chile, on May 26
Chinese civilization shares many similarities with Peru's Chavin and Inca cultures, including amazing creativity, even though the two nations are in different parts of the globe.
During a visit to Peru's archaeological museum in Lima on May 23
In Focus