Premier Li showed great enthusiasm about the high-tech equipment manufacturing during a half-day tour in Guangdong.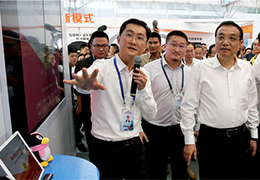 Premier Li Keqiang vowed to further lower the threshold of market access for innovative companies to create more jobs.
Promoting entrepreneurship and innovation will offer college graduates opportunities for fair competition no matter where in the country they come from.
At the Global Entrepreneurial Leaders Forum on Oct 12 in Shenzhen
IN FOCUS