Photos by State Administration of Science Technology and Industry for National Defense and Chinese Academy of Sciences
Gaofen-1 is a satellite launched last April as part of the country's HD Earth observation system. These images that show the natural landscape of China are captured by the satellite.
Gaofen-1 has an imaging resolution of 1 meter; while the world record is held by DigitalGlobe, the precision of whose WorldView-2 that participated in the search for MH370 is 0.5 meter.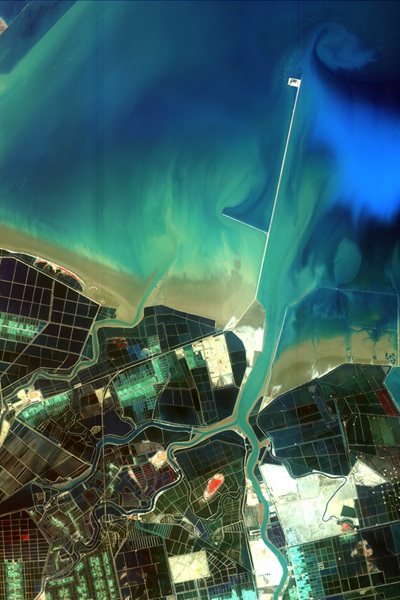 The beach in Dongying, East China's Shandong province.
The activation of the Gaofen-1 satellite marks a milestone in a program that will substantially improve the nation's capabilities in disaster relief, surveying and environmental protection, says the State Administration of Science, Technology and Industry for National Defense, which oversees the program.
The satellite is also widely used in geographic and resource surveys, climate-change monitoring, precision agriculture and city planning. Chinese police have used the Gaofen-1 Satellite database to discover illegal border crossings, it is reported.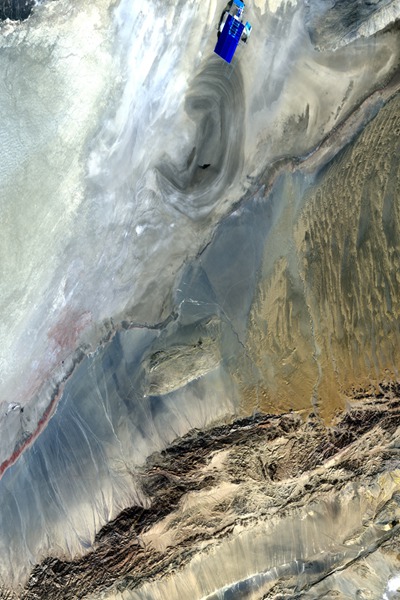 Desert, reservoir (blue area) and lake basin (top left) in Turpan, Northwest China's Xinjiang Uygur autonomous region.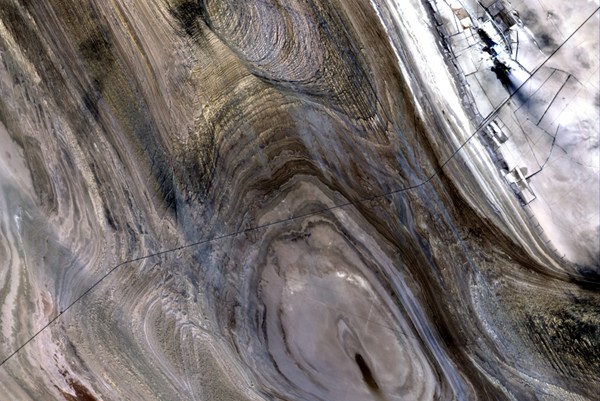 The bed of a dried lake in Northwest China's Gansu province.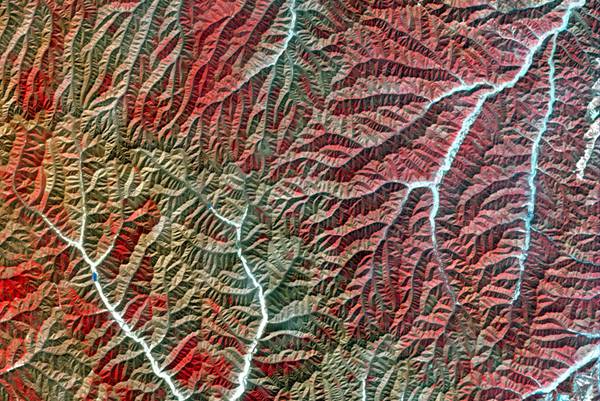 Mountain ranges in Gansu province.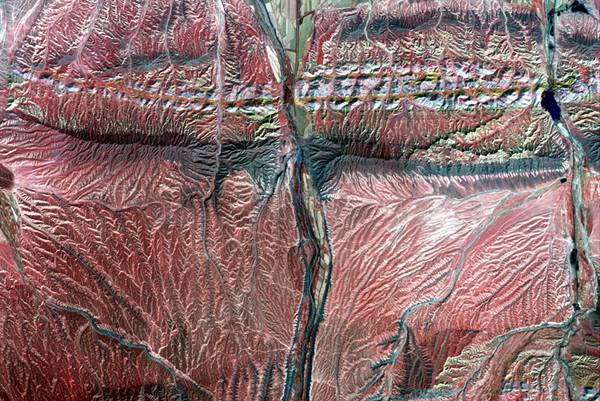 A valley in Xinjiang Uygur autonomous region.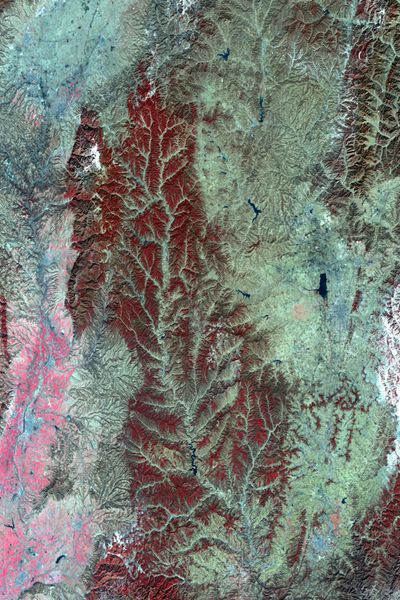 The pink area is farmland in Changzhi, North China's Shanxi province. The white area is snow.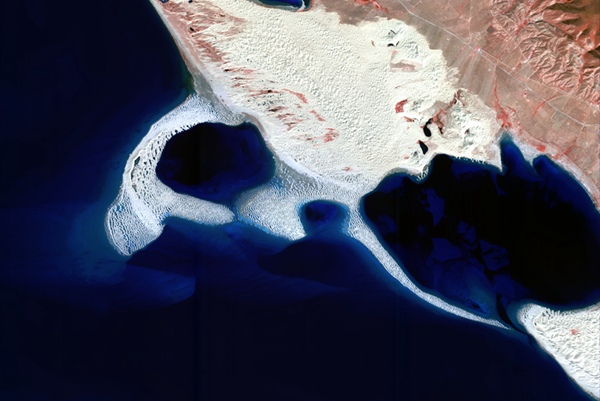 A corner of Qinghai Lake in Northwest China's Qinghai province.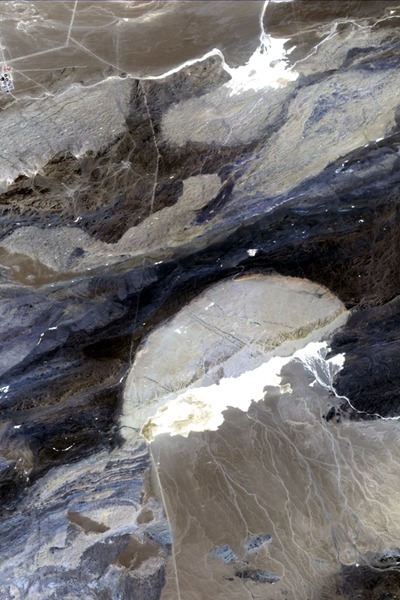 Gobi desert in Gansu province.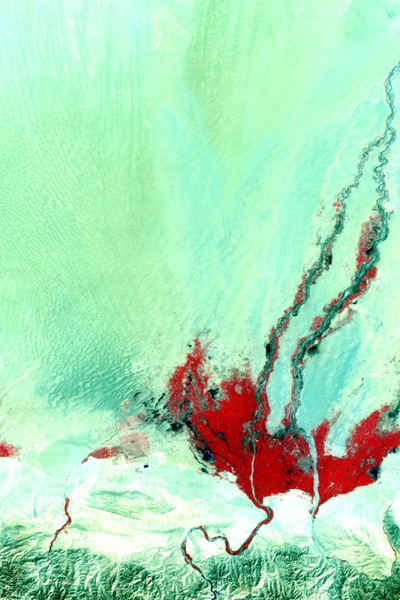 Hotan in Xinjiang: The yellowish area is desert, the green area in the bottom represents mountains, and the red area is oasis formed by rivers.