China Post issue special stamps for Year of Goat
Updated:
Jan 4,2015 4:52 PM
Xinhua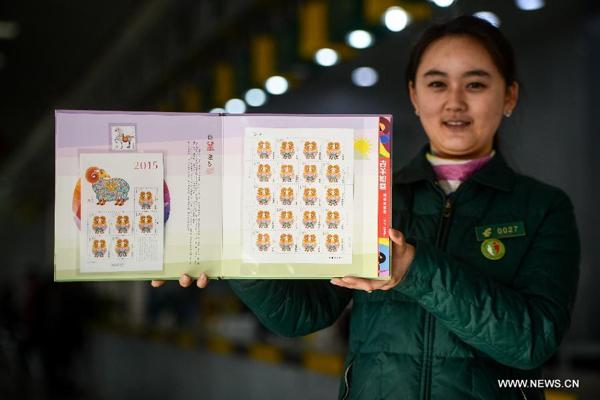 A post office employee shows a full page of the "Yiweinian" special stamp for the Year of Goat in Hefei, capital of east China's Anhui province, Jan 4, 2015.[Photo by Zhang Duan/Xinhua]
China Post is to issue a set of one stamp on the Year of Goat on Jan 5. The special stamp has a face value of 1.2 yuan (about 20 US cents).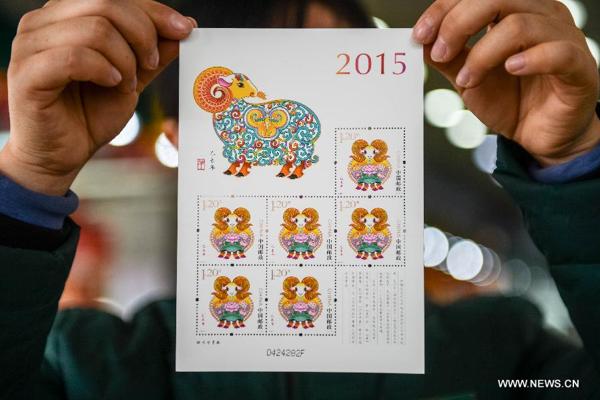 A post office employee shows "Yiweinian" special stamps for the Year of Goat in Hefei, capital of east China's Anhui province, Jan 4, 2015. China Post is to issue a set of one stamp on the Year of Goat on Jan 5. [Photo by Zhang Duan/Xinhua]