Angela Merkel is making her ninth visit to China as Germany's chancellor, from June 12 to June 14, to attend the fourth round of China-Germany Inter-governmental Consultations. In addition to Beijing, she has seen many other Chinese cities on previous visits.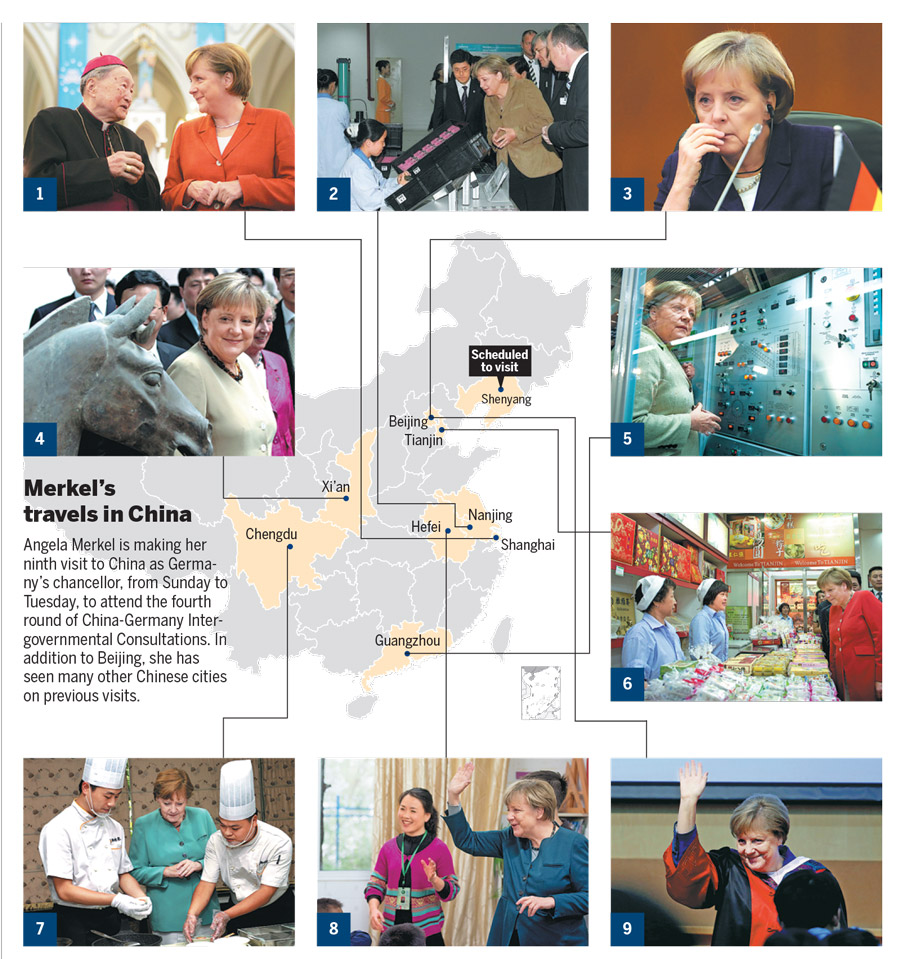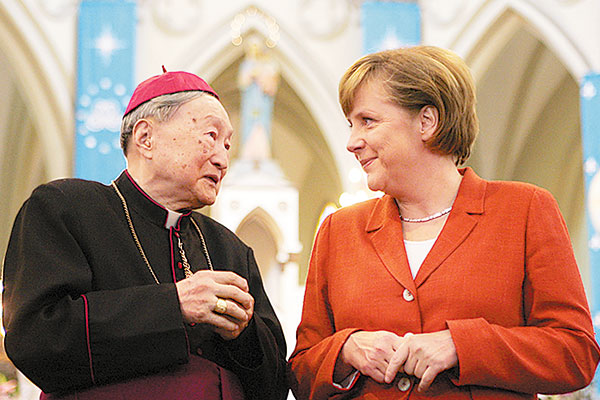 May 2006: Beijing, Shanghai-During her first visit to China, Merkel visited Shanghai's Urban Planning Exhibition Hall and St. Ignatius Cathedral. She spoke at a meeting of the German Chamber of Commerce in China and rode the world's only commercially operational maglev rail line.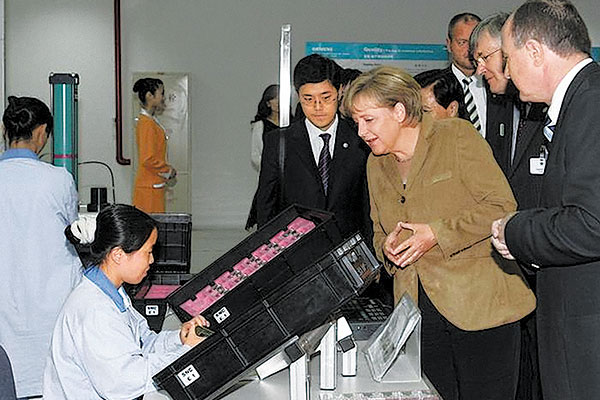 August 2007: Beijing, Nanjing-The chancellor visited Nanjing, Jiangsu province, to launch Germany and China: Moving Ahead Together, a three-year campaign, along with provincial leaders. During her stay, she also visited the Sino-German Law Institute at Nanjing University and the city's Siemens plant. Her reputation in China was somewhat enhanced by her decision to stay in a junior suite rather than a presidential suite at her hotel.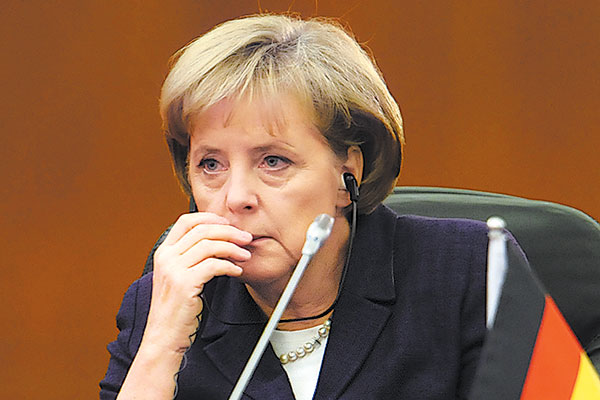 October 2008: Beijing-Merkel attended the seventh Asia-Europe Meeting on Oct 24 and 25.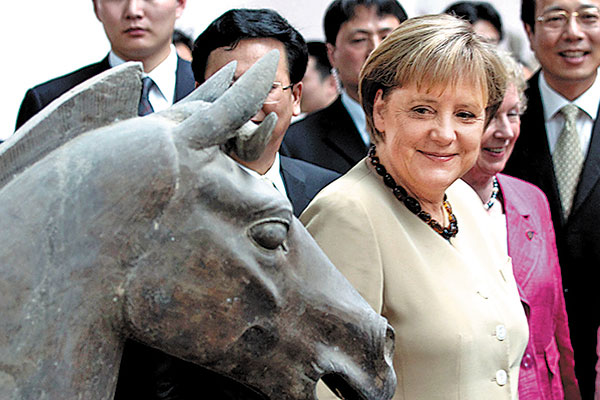 July 2010: Beijing, Xi'an-During a visit to Xi'an, Shaanxi province, the German leader held talks with then-Premier Wen Jiabao as well as heads of German and Chinese companies. Wen accompanied her on a visit to Siemens Signaling Co Ltd, a Sino-German joint venture. Merkel also visited the mausoleum of Qinshihuang, the first emperor of China, where the Terracotta Warriors are located.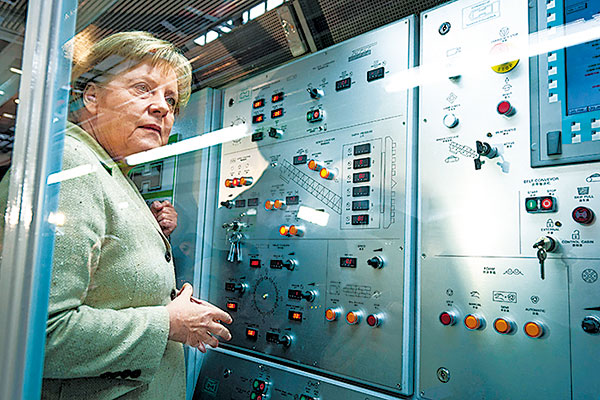 February 2012: Beijing, Guangzhou-After a stop in Beijing, Merkel visited Guangzhou, Guangdong province, where she and Wen attended a trade seminar for Chinese and German business leaders. She also visited the Chinese branch of Herrenknecht AG, a German manufacturer of tunnel-drilling machines.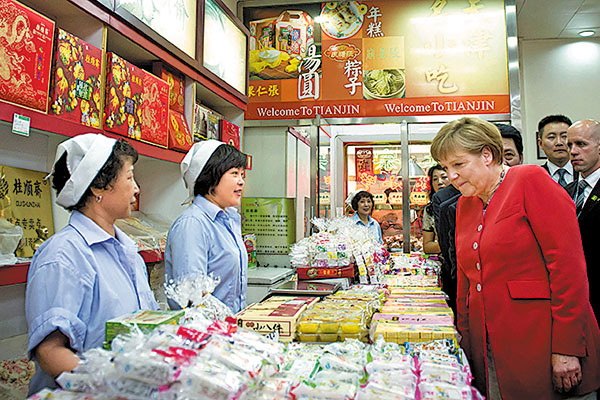 August 2012: Beijing, Tianjin-Former Premier Wen Jiabao accompanied Merkel on a trip to his hometown Tianjin, traveling via high-speed rail. Merkel held talks with entrepreneurs from both countries and attended the launch of the 100th Airbus A320.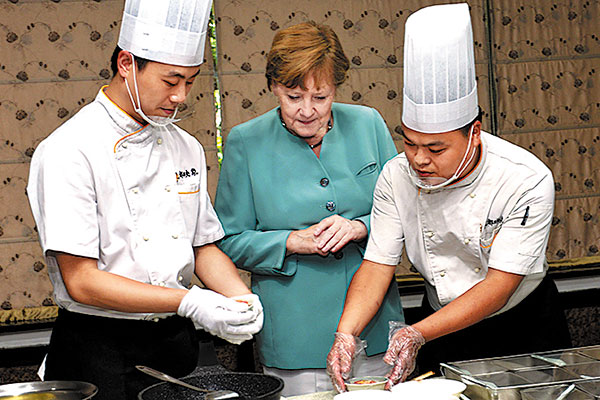 July 2014: Chengdu, Beijing-Merkel chose Chengdu, Sichuan province, as the first stop of this visit and learned how to make kung pao chicken, a well-known local dish. In Beijing, she delivered a speech to students at Tsinghua University and visited the Temple of Heaven, where she and Premier Li Keqiang interacted with German and Chinese students.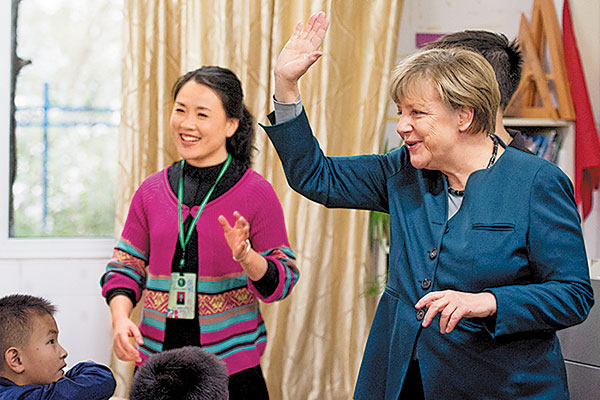 October 2015: Beijing, Hefei-Premier Li accompanied Merkel on a visit to his hometown in Anhui province. The pair visited Hefei University and attended an economic conference. Merkel also visited Shenfu village in Hefei, which is a demonstration village for China's new rural construction.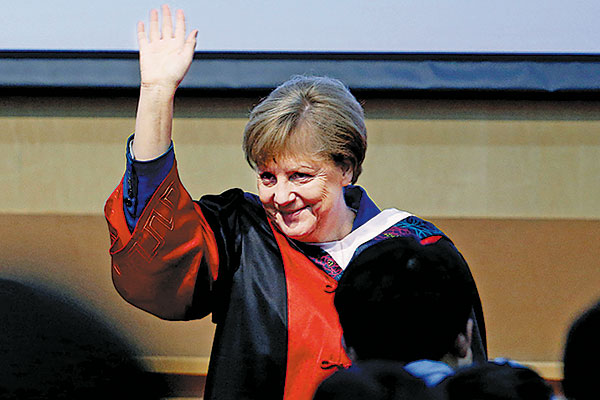 June: Beijing, Shenyang-In Beijing, Merkel was scheduled on Monday to co-chair the fourth round of the China-Germany Intergovernmental Consultations with Premier Li. The chancellor will also travel to Shenyang, Liaoning province, to visit a Chinese-German industrial park.