The Fall season is the ideal time of the year for travelling, so we look at some of the beautiful places people visited during the just-ended national day holidays.
This is the Cao Feidian wetland tourism area. Located in north China's Hebei province, it is a great destination for family getaways. The area is about the size of 14,000 football fields combined. Visitors can row boats on the lake, walk in maze-like reed fields and even go bird-watching. The atmosphere and humidity are very different from the city, which helps visitors unwind and relax.
"You can even fish here, it's great," said a tourist.
Also in Hebei province, the Scorpion Valley National Park has tourists flocking in with its amazing scenery. With the arrival of Fall, entire mountains are covered with vibrant colors. The scorching red leaves are a great source of inspiration for photographers.
"The red leaves on the mountains are so beautiful, I'll come here again when I get the chance," said a tourist.
Meanwhile, in the city of Qingdao in East China, the 2014 International Horticultural Exposition has been running since April. The event features a colorful array of flower installations during the holidays. The main exhibition hall has held a floral competition, attracting participants from Holland, Belgium, and Germany, as well as contestants from 14 provinces in China. The Chrysanthemum is the theme of the event, and visitors are presented with hundreds of varieties of the flower.
"We don't have these from where I came from, so it's great to see flowers from around the world," a tourist said.
The Horticultural Exposition has attracted more than 240,000 visitors over the holidays.
Sites like these have enriched the lives of many people during the holidays, and no doubt they will continue to inspire and amaze visitors in the future.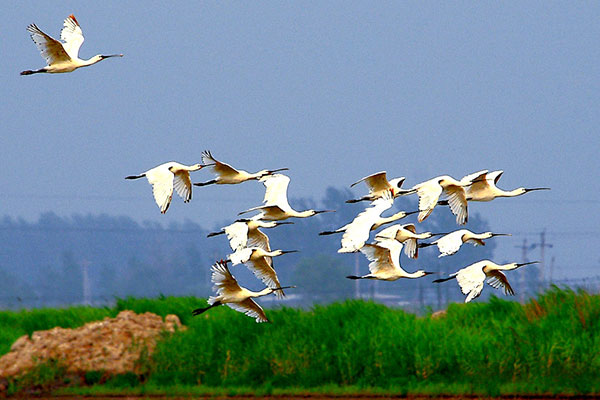 View at Cao Feidian wetland tourism area[Photo/CRI]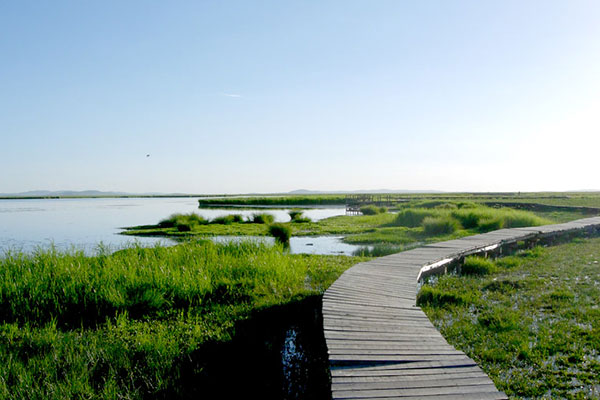 View at Cao Feidian wetland tourism area[Photo/CRI}