People from all across China are bracing the cold to visit the northeastern city of ice - Harbin - to see the transformation of ice into enchanting masterpieces. And ahead of the annual International Ice and Snow Festival opening, artists and workers rushed to put the final touches on their sculptures.
The 31st International Ice and Snow Festival, organized by the National Tourism Administration and the local government, kicked off on Jan 5.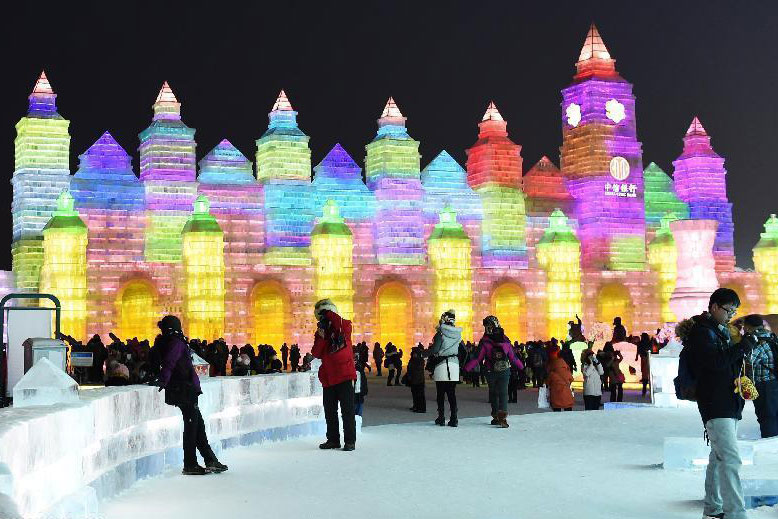 "It looks completely different from what I imagined," a tourist said. "It's much bigger and more beautiful. Although I'm from the northern part of China, I have never seen ice sculptures on such a big scale. It's amazing and pretty. I'm sure it would be even more beautiful if I come during night time."
Artists worked around the clock to lay the finishing bricks on the ice sculptures one day before it opens to public.
Harbin has held the ice festival for over 30 years, drawing over a million tourists each year.