Seven new free trade zones (FTZ) began operation across China on April 1, with the aim of further opening up the country and coordinating development between various regions.
The new zones are in the provinces of Liaoning, Zhejiang, Henan, Hubei, Sichuan and Shaanxi, as well as in Chongqing municipality, with each area having its own priorities.
The decision aims to cut bureaucratic red tape and facilitate exploration of financial innovation, according to a statement by the State Council. The zones should also help promote key regional and Inter-Regional development strategies such as the Yangtze River economic belt development plan and the Belt and the Road Initiative.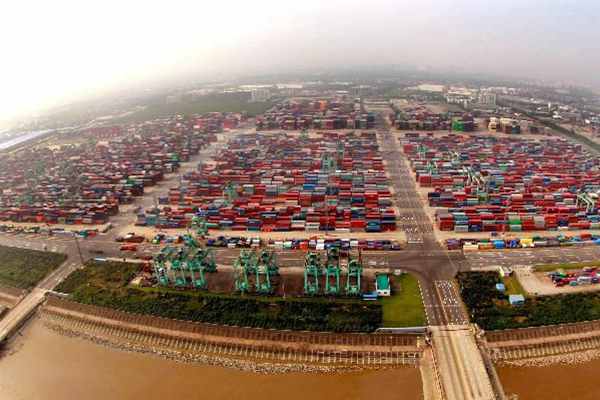 An aerial view of Shanghai FTZ.[Photo/Xinhua]
China has approved 11 zones since 2013. The first was in Shanghai, and three more were set up in eastern coastal provinces in 2015. In total, the 11 zones cover an area of over 1,000 square kilometers.
In 2016, foreign investment into the four existing FTZs reached 87.96 billion yuan ($12.76 billion), marking an 81.3 percent year-on-year increase.
Occupying only a small fraction of China's territory, the FTZs account for one tenth of the total foreign direct investment in China. ‍