Once a pillar of the economy, northern China's State-owned enterprises (SOEs) have been struggling with inefficiency while consuming significant amount of resources. Much of the region's enormous State-owned industrial complex is in difficulty, with some becoming "zombie" companies, while gross domestic product growth continues to lag. The government wants them to "slim down and shape up."
Although this can't be accomplished in a short term, many are battling to get back into fighting form.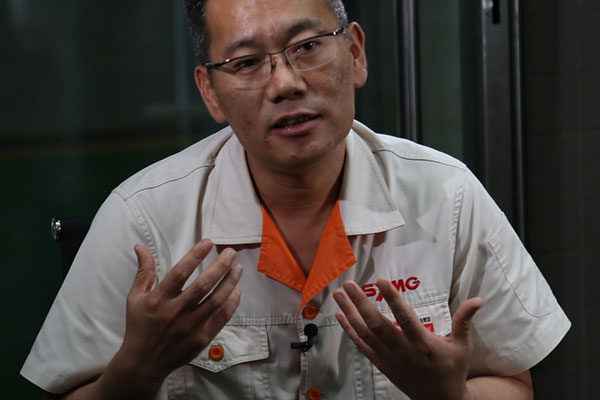 Guan Xiyou, chairman of the board, Shenyang Machine Tool Co Ltd.[Photo/CGTN]
From manufacturing to services
Guan Xiyou, chairman of Shenyang Machine Tool Co Ltd, points out that one of the top business problems is that they don't know the real need of their customers. "Since 2003, although the government has invested a lot of money and preferential policies, relying on national plans and commands are useless because you can't control the market."
Qu Daokui, president of Siasun Robot & Automation Co Ltd, says the problem facing the northeast is a comprehensive and systematic one. "We have both the irrationality of the industrial structure and mechanism problems. With the arrival of Industry 4.0 and intelligent manufacturing, a new industrial era has arrived. Many of our existing strengths in the northeast are not a typical advantage in this new era. "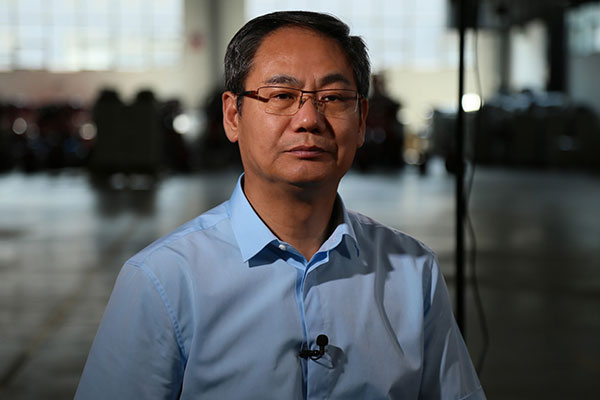 Qu Daokui, president of Siasun Robot & Automation Co Ltd, Shenyang, capital city of Northeast China's Liaoning province.[Photo/CGTN]
Innovation is key
The government has prioritized SOEs as an essential step in the structural reforms of China's economy. It has called for a shake-up of SOEs with share sales and management changes to reduce losses and improve efficiency. It sets the goals in all the main reform areas be accomplished by 2020.
"The product should be upgraded. Enterprises should be transformed. It is not only the production of low-grade products to advanced products, but also the transformation from manufacturing toward services," said Guan Xiyou.
For Qu Daokui, "The revitalization of northern China's SOEs is not simply to transform State-owned into other forms of ownership or introducing a couple of talents. The key lies in creation of an ecological platform to introduce some new industries in the future."
SOEs get smarter
Today, China has over 150,000 SOEs at the national and local levels, playing a major role in domestic and global markets. The government says the aim of the reforms was to enable market forces to play a decisive role in economy, and the centrally-administered SOEs will concentrate their resources in core businesses to enhance their vitality, influence, and anti-risk measures.
To find out how the strategy is progressing, CGTN reporters went into the heartlands of SOEs reform. Through observations and interviews, it shows that it will take years to achieve such goals. There are a lot of hard nuts to crack, such as how to redefine the functions of SOEs, how to build an effective personnel and incentive mechanism within the system, and how to deal with overcapacity while helping the laidoffs find jobs.
The successful cases of Shenyang Machine Tool and Siasun Robert & Automation have shed some positive lights on the reforms. But how the majority of the SOEs become smarter and overcome the difficulties will be a real challenge for China.