Report on progress in the reform of public hospitals and medical partnerships
China will carry forward public hospital reforms to optimize medical care resources for public health, according to a decision announced at a State Council executive meeting chaired by Premier Li Keqiang on Oct 9.
As of September, all public hospitals in China have joined the comprehensive reform program to end the 60-year practice of drug price markups, which enables rationing of medical care costs. As the reform has proceeded, the share of drug sales in hospitals' total revenue dropped from 46.3 percent in 2010 to 38.1 percent in 2016.
The meeting on Oct 9 decided to speed up efforts to establish medical treatment partnerships, which would promote effective cooperation and coordination between different types of medical institutions, including major hospitals and grassroots clinics.
The cabinet also urged resources to be concentrated on cancers with high rates among the population, and solve difficult problems through "Internet Plus Medical Treatment".
Details:>> China to expand reform in public hospitals
Improving basic medical insurance and cross-region settlement
In the Oct 9 meeting, the council also decided to continue to expand the application of cross-regional settlement to cover more grassroots medical institutes, with special effort to solve settlement of medical fees for migrant workers and those engaging in mass innovation and entrepreneurship.
Efforts should be made, the council said, to speed the sharing and integration of medical insurance information systems, and implement intelligent approval and real-time monitoring systems to supervise and improve cross-region settlement.
The knowledge of related regulations and procedures on cross-region settlement will be promoted through internet and mobile terminals, according to a report from the meeting.
Details:>> Quick view: State Council executive meeting on Oct 9
Companies defrauding migrant workers will go on blacklist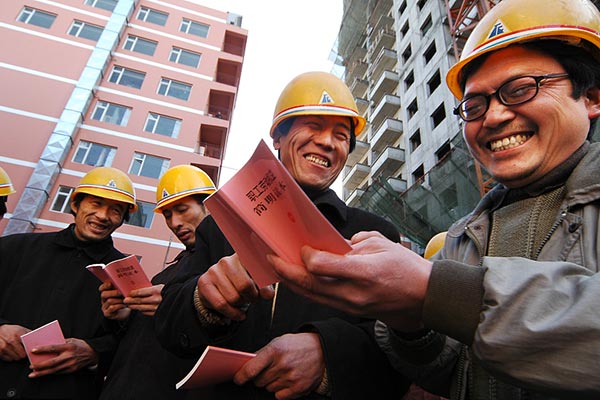 Starting Jan 1, enterprises that default on paying wages to migrant workers will be put into the blacklist and will be seriously punished, according to the Ministry of Human Resources and Social Security, or the MOHRSS.
Behaviors such as illegally defaulting wages, defaulting wage amounts above a certain limit, causing extremely serious incidents due to wage defaulting and illegal subcontracting will put an enterprise into the ministry's blacklist.
Broadband access for more poor villages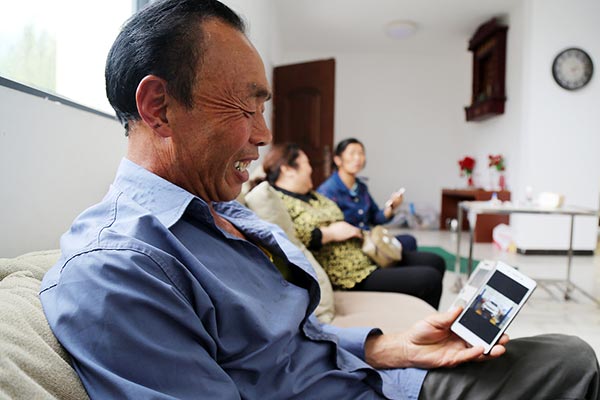 In the last two years, the central government budget and enterprises invested more than 40 billion yuan to help the country's 130,000 administrative villages gain access to broadband internet.
Three batches of pilot programs gave more than 43,000 poor villages in the registry access to broadband connections, helping people there develop online applications such as rural e-commerce, remote medical treatment and remote education.
Job fairs for graduates in large, medium-sized cities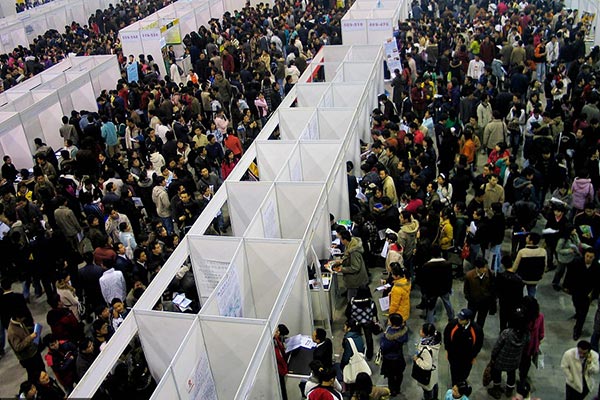 The MOHRSS will carry out job fairs for college graduates in large and medium-sized cities across the nation from Oct 9 to Nov 25.
The fairs will fulfill multiple functions. They will take advantage of online platforms to release job opportunities for all the provincial regions in attendance and establish recruitment stations in cities that have a large number of universities and huge demands for graduates. All attending provincial-level regions will hold local job fairs, especially for college graduates, and carry out various activities to promote employment policies, job services and entrepreneurship.
Two batches of unqualified health food exposed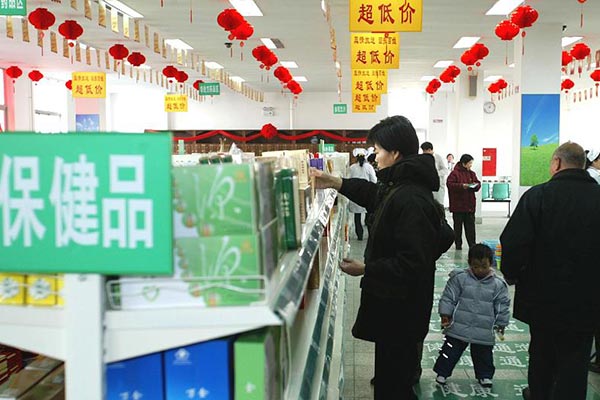 The China Food and Drug Administration recently organized a random inspection on 176 batches of health food samples.
Among them, two batches failed to meet standards. One was a kind of aloe capsule produced by Guangzhou Wankang Health Food Company and sold by Shenzhen Yong'an Tang Pharmacy; the other is a kind of calcium and vitamin D chewable tablet produced by Guangzhou Saijian Biotechnology Company and sold by the No 16 retail store of Fujian Kanglida Pharmaceutical Company.
Measures to ensure good harvest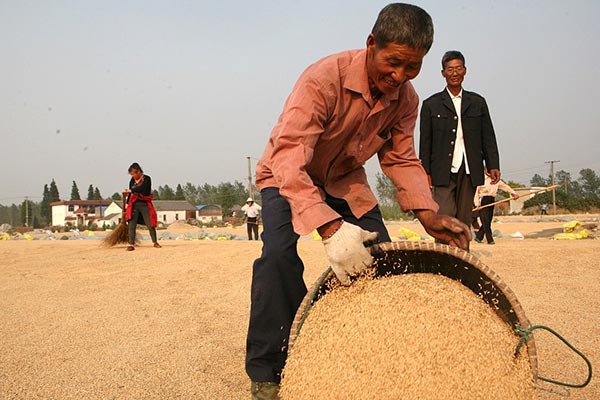 The meteorological departments at all levels in China are taking various measures to guarantee good harvests this year.
Weather reports, phone calls, text messages, radios, televisions and other channels will be used to help agricultural producers know about the latest weather conditions.