The needs of residents must always take priority and be at the core of planning, Premier Li Keqiang said.
Premier Li said that urbanization should prioritize the human element and deal with the needs of people, rather than just focus on the use of land or building designs.
He made the comments during a visit to the National Museum of China in Beijing on Nov 27.
The Premier expressed his appreciation of a display board that carried the message "The core of human settlement is human'' at the entrance to a section of the museum that looked at the science of human settlement.
The words, he said, accurately reflect the type of urbanization the government is promoting. Urbanization, he stressed, should be people-oriented, and everything related to it must put the needs of the people first.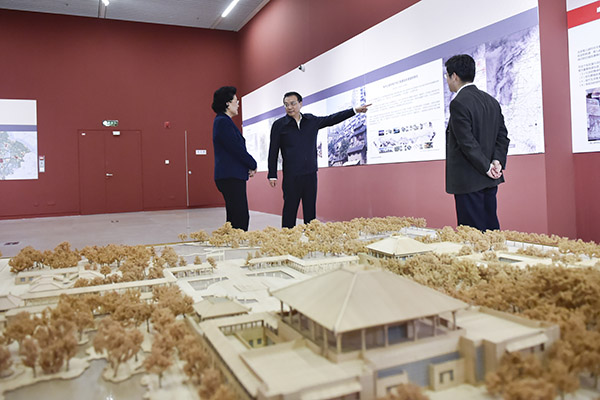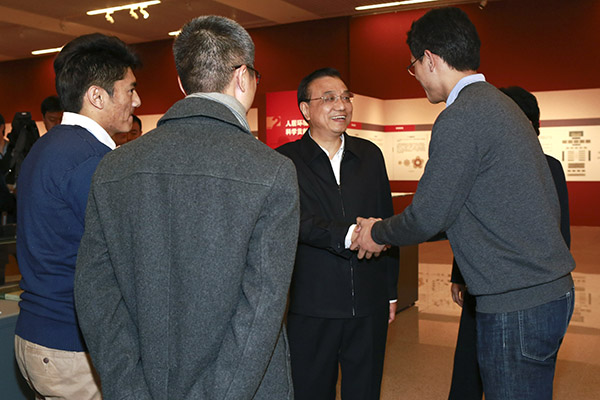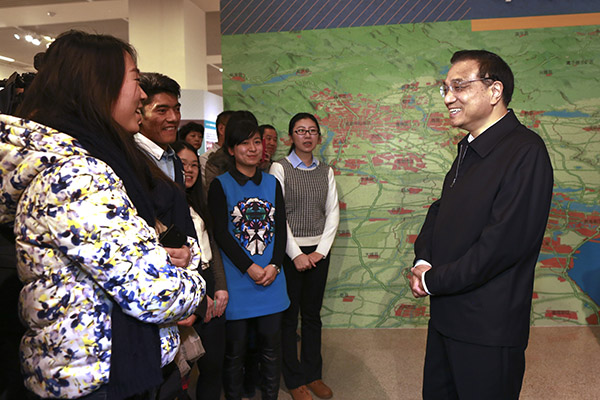 The Premier met a number of university students at the exhibition and praised one of them after learning that the doctorate student, majoring in urban planning, had decided to work in the west of the country after graduation.
Li said central and western areas lag behind the east in terms of urbanization.
"It's your mission to go there and help the planning of the future and bring your talent and professionalism into full play to benefit others.''