Yang Yaohui, owner of an online store selling matching family outfits on Taobao - a Chinese website for online shopping similar to eBay and Amazon - remembers with great excitement the Premier's visit to its operating site in November last year.
Yang was taking promotional pictures of his wife and child, and he was "amazed" when the Premier showed up.
The operating site is based in a village in Yiwu, Zhejiang province, and traffic to his online site increased about 20 times after the Premier's visit.
The online store registered record single-month sales of 220,000 yuan last year - and broke this record in January, when it reached 330,000 yuan.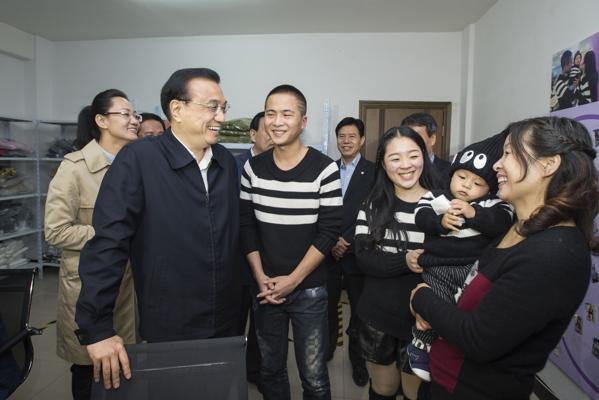 Yang said Premier Li "showed that he cares very much about youth entrepreneurship" and, during their brief conversation, the Premier asked about his monthly sales volume - and encouraged Yang to continue and develop.
Premier Li is known for supporting e-commerce in China, and has spoken about the positive effect of e-commerce on other sectors.
"I really appreciate the Premier's visit, and it has given me confidence in the future," Yang said.
He has registered a trademark and aims to offer more designs for matching family outfits to suit parents and their young children.