SPECIAL COVERAGE: TALKING TO PEOPLE THE PREMIER VISITED IN 2014
If Zhang Tiejun gets to see Premier Li Keqiang again, he knows what he will say: "We kept our word.''
The vow concerns the sealing of official stamps used to signify approval of certain procedures. The Premier has led a drive to scrap many of the time-consuming procedures, to enhance efficiency and make sure red tape does not entangle the spirit of innovation and entrepreneurship.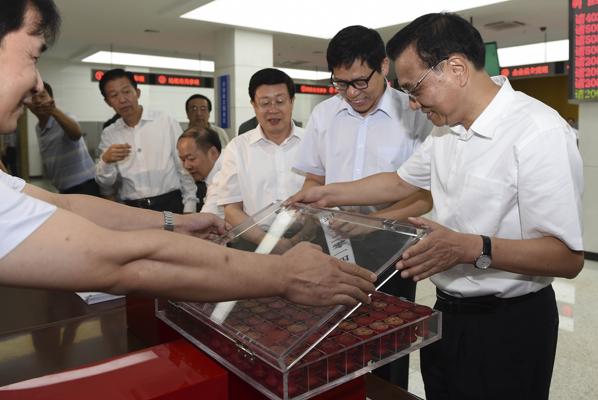 "The official stamps were sealed and the seal was and never will broken,'' Zhang proudly said.
Zhang is the head of the Binhai New Area Administrative Approval Bureau in Tianjin. On Sept 11, 2014, Zhang, witnessed by Li, sealed 109 official stamps.
"These official stamps have been sealed, and shall never be opened again," the Premier told Zhang. "They should become part of history."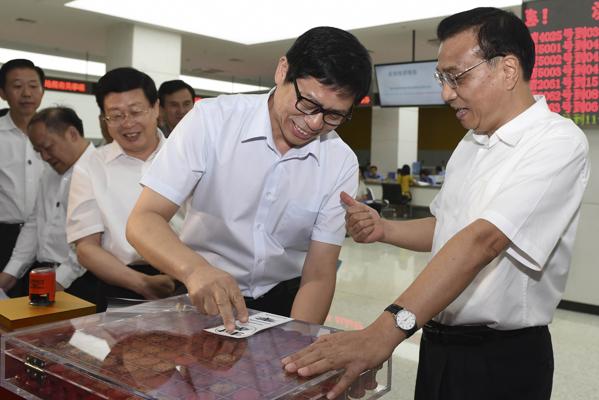 In Tianjin and many areas around China, official stamps were sealed and became part of history. Many officials from other cities came to visit Zhang's bureau and established their own streamlined administrative approvals, according to Zhang.
As a bonus to Zhang and the team's effort, from May, 2014 to the beginning of 2015, the number of newly registered enterprises in Binhai New Area increased by 62.8 percent compared to the same period in 2013.
In January 2015, the State Council released a circular to quicken the administrative approval procedures, in which the concept of one-stop service was promoted to all departments and institutions in the central government.
"It is an encouragement to us, and it will help us do our jobs better in the future," Zhang said.
Two months after the Premier's visit, at the same place, the box of official stamps were exchanged for a red certificate as the National Museum took them for safekeeping.