Legislatures in China and France should enhance mutual understanding to consolidate their traditional friendship and advance more pragmatic cooperation, Premier Li Keqiang said on June 30.
He made the comments during a meeting with French National Assembly Speaker Claude Bartolone.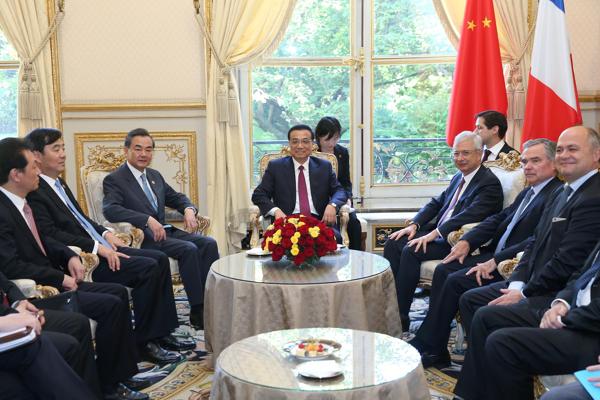 The Premier said the frequent exchange between the French National Assembly and China's National People's Congress embodies the traditional friendship of the two countries and good will of their people. He also said he looks forward to more cooperation with France in fields related to nuclear energy, third-party markets and aerospace and believe this will give new impetus into Sino-French relations, Premier said.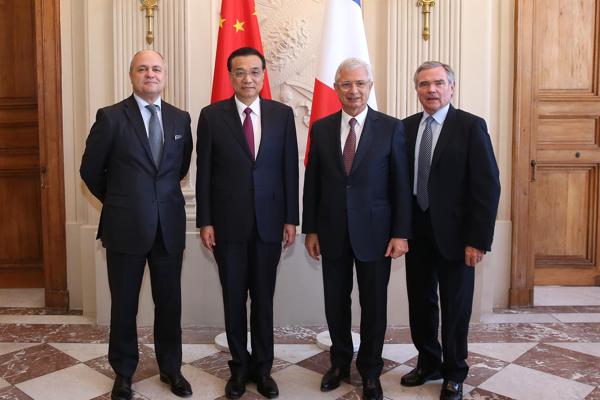 He also added that China and France, two countries with splendid civilization and long history, should explore more potential in cultural and educational exchanges. Meanwhile, legislative bodies should have more dialogues on topics related to development and people's livelihood, which help enhance people-to-people exchange and consolidate the foundation of long-lasting friendship.
Bartolone welcomed Premier Li's visit and said the French National Assembly have been consistently supportive of the development of Sino-France relations, noting more cooperation and dialogues expected will push bilateral ties to a new level.