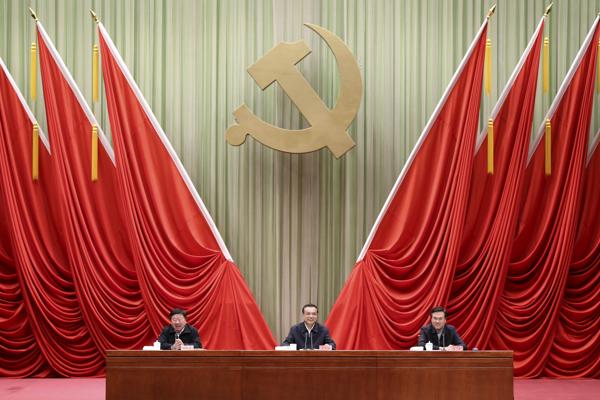 Premier Li Keqiang delivered a speech over the current economic situation and the government's key works on Oct 23 at the Party School of the Central Committee of the Communist Party of China.
In his speech, Premier Li said the Chinese government has taken a series of measures to deepen its reform on stabilizing the market when facing difficulties from both domestic and overseas markets. He added that such measures have resulted in economic growth under proper range.
The Premier said China's new economic drive is on a good pace, the employment is expanding, the people's income is increasing, and the environment is being improved, all of which have bring benefits to the people.
"The government should strive to keep the economy growth at medium and high speed, and at the same time, to upgrade the economic structure to medium and high level. To achieve the goal, the government should stabilize the economy with multiple measures such as currency policies, and it also should streamline administration and enhance industrial capacity cooperation with other countries," said Premier Li.
"There is much potential of economic growth in many sectors including the ongoing urbanization process, the large domestic market, and the demand of infrastructure construction in less developed regions. The government should continue to advocate entrepreneurship to create more jobs, encourage innovation, and upgrade the economy," he said.