Premier Li Keqiang on June 6 chaired a group meeting in Beijing on the rejuvenation of Northeast China.
Officials from the National Development and Reform Commission, Ministry of Finance, Inner Mongolia autonomous region, and Liaoning, Jilin and Heilongjiang provinces made their reports at the meeting.
Premier Li, also head of the State Council working group on revitalizing Northeast China and old industrial bases, said the central government has always attached great importance to the region's rejuvenation, and after implementing series of policies, positive progress has been made.
Northeast China is at a crucial period for economic transformation, also a time when all kinds of conflicts are materializing, he said.
He said that the revitalization of Northeast China plays an important role in China's national strategy.
He said the region should rely more on opening-up and reform to inspire its markets, attract talent, and create new development prospects.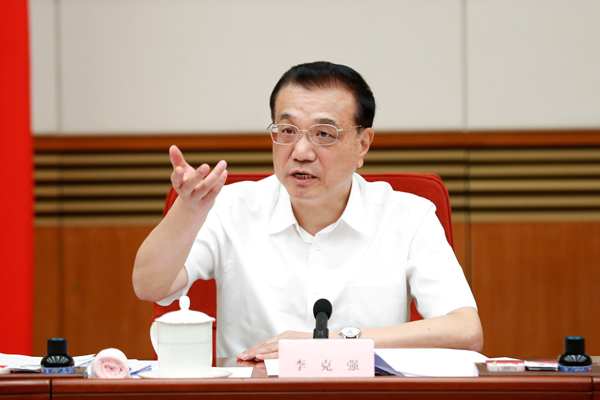 Intensified efforts should be made to extend free trade zones and transform government functions to let Northeast China take a lead in advancing administrative reforms and improve its business climate, the Premier said, adding that Northeast China will be the first region to be assessed on its business environment.
He also asked related departments to give more support to the region in administration streamlining.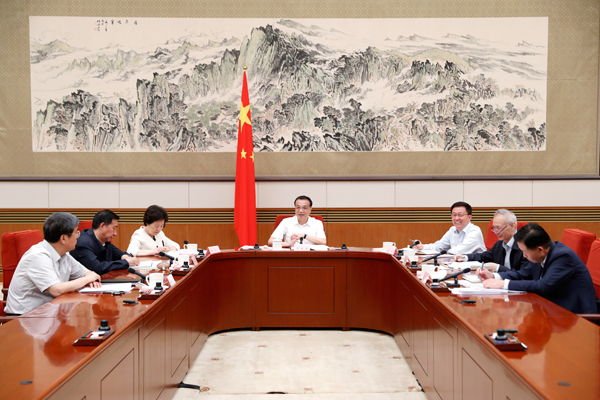 The largest tax and fee cuts should be delivered in Northeast China, and the central government will provide the region financial support, the Premier said.
He also urged local authorities to make breakthroughs in reforming State-owned enterprises and assets and boosting the private economy.
It is hoped that Northeast China will play an important role developing the costal economic belt and expanding coastal opening-up to build an open cooperation highland for Northeast Asia, the Premier said.
Premier Li said revitalizing the northeast region should guarantee and improve people's livelihoods, and diversified measures should be in place to keep the economy within a reasonable range.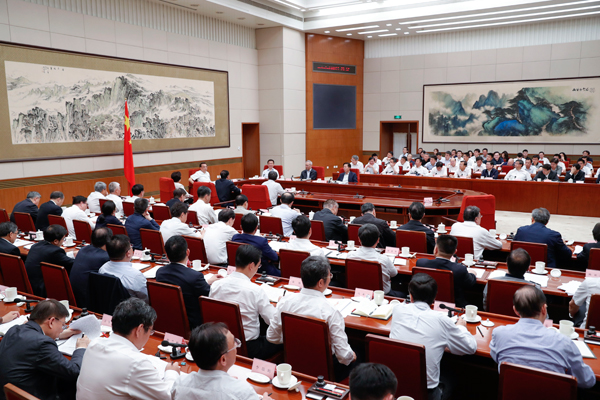 The innovation-driven development strategy should be further implemented, the Premier said, and the nation will establish a tax-sharing mechanism for industry transfer among regions to spearhead the internal strength of the economy.
Meanwhile, more work should be done to ensure the payments of basic pension and to improve medical care and shantytown renovation, he said.
The Premier also stressed that employment tops everything, and entrepreneurship and innovation should be encouraged to stabilize and increase jobs, adding that increased efforts should be made to encourage talent to stay and make contributions to the region.
Vice-Premiers Han Zheng, Sun Chunlan and Liu He and State Councilors Wang Yong and Xiao Jie also attended the meeting.