Premier Li Keqiang told German President Joachim Gauck that China hoped to develop a better future for the comprehensive strategic partnership between the two countries.
Premier Li met with the German president in Berlin on the morning of Oct 10.
Li said that the depth and breadth of the cooperation between the two countries has reached an unprecedented level due to their common efforts.
He also said he hoped that the two countries fully understand each other - which will help consolidate the foundation of Sino-German friendship, developing a better future of all-round strategic partnership.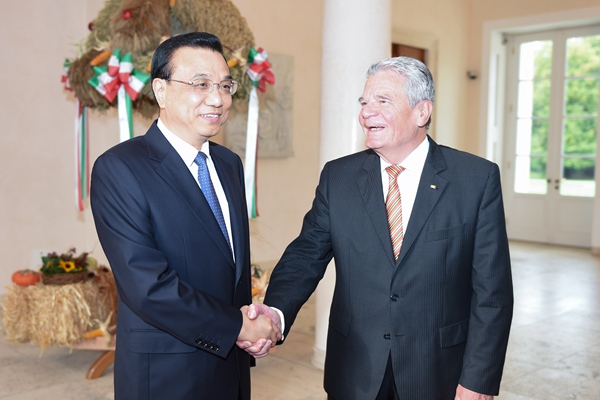 Premier Li Keqiang and German President Joachim Gauck shake hands during their meeting in Berlin on Oct 10, 2014.[Photo/english.gov.cn]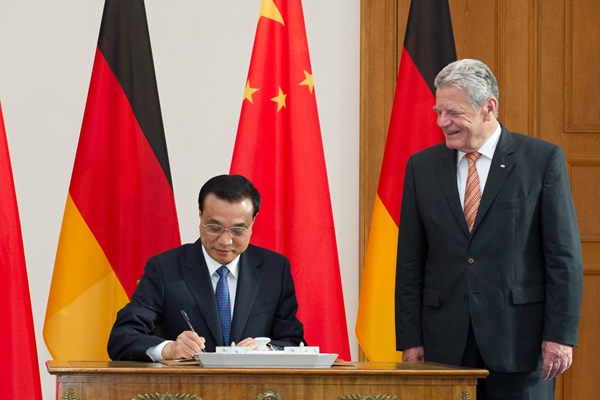 Premier Li Keqiang writes as German President Joachim Gauck looks on, during their meeting in Berlin on Oct 10, 2014.[Photo/english.gov.cn]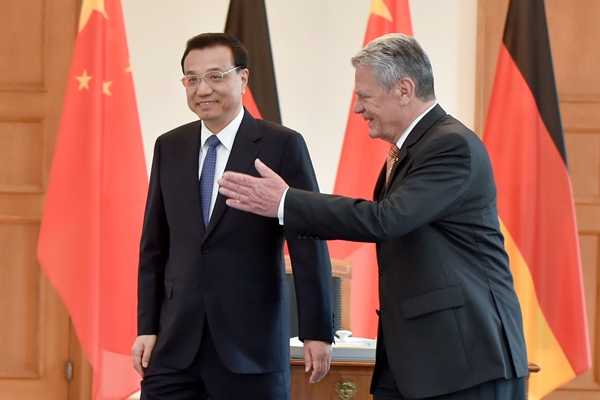 Premier Li Keqiang smiles as German President Joachim Gauck gestures, during their meeting in Berlin on Oct 10, 2014.[Photo/english.gov.cn]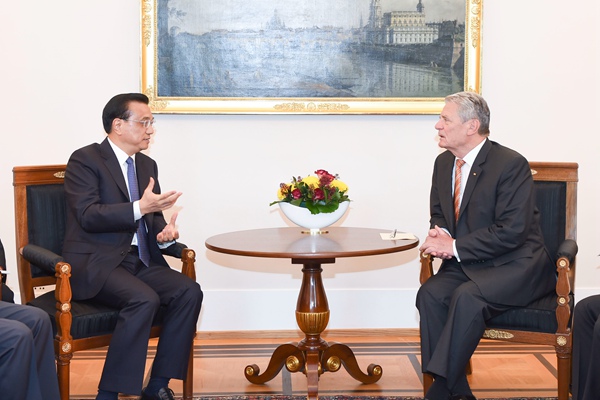 Premier Li Keqiang gestures during his meeting with German President Joachim Gauck in Berlin on Oct 10, 2014.[Photo/english.gov.cn]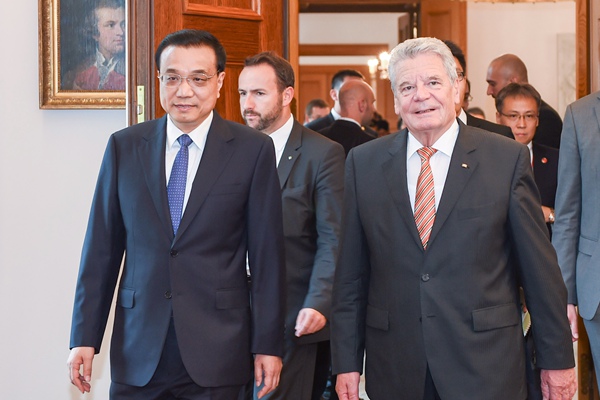 Premier Li Keqiang walking with German President Joachim Gauck during their meeting in Berlin on Oct 10, 2014.[Photo/english.gov.cn]