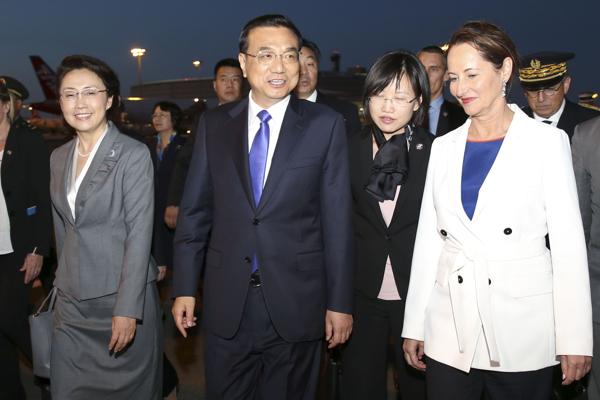 Premier Li Keqiang arrived in Paris at the night of June 29, kicking off the first official visit to France by a Chinese premier in a decade.
The Premier will attend a welcome lunch on June 30 hosted by French President Francois Hollande and a welcome ceremony held by French Prime Minister Manuel Valls.
He will also visit the city of Toulouse, accompanied by Valls.
During the visit, agreements on nuclear energy cooperation and jointly developing third-country markets are expected to be reached between China and France.