Premier Li visits mining machinery plant in Henan province
Updated:
Sep 23,2015 11:24 PM
english.gov.cn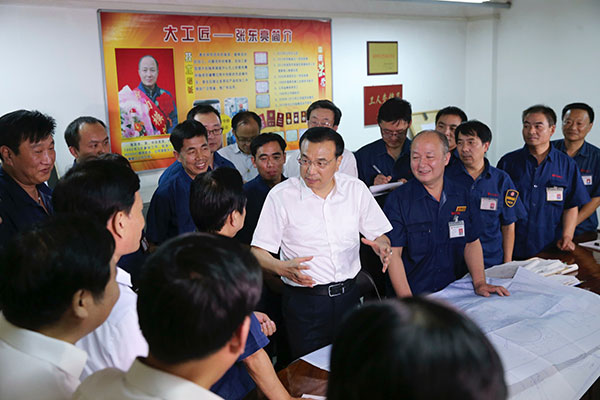 Premier Li Keqiang meets with workers as he visits a mining equipment manufacturer in Luoyang, Henan province, on Sept 23. The Premier called for workers not just to rely on their expertise but also on technology.
Premier Li Keqiang visited a plant of Luoyang Mining Machinery Group, the first stop of his visit to Central China's Henan province on Sept 23.