If the young generation is prosperous, the nation will be prosperous, and if the youth are strong, the country's competitiveness will also be strong.
-- In an instruction on July 14, 2016, ahead of World Youth Skills Day
Entrepreneurship is not the privilege of a small number of people, but the choice of many. The hardworking image of Chinese makers should accompany the upgrades in China's economy, becoming a symbol of an innovative China and a smart economy.
-- During a visit to Zhongguancun Inno Way in Beijing, May 7, 2015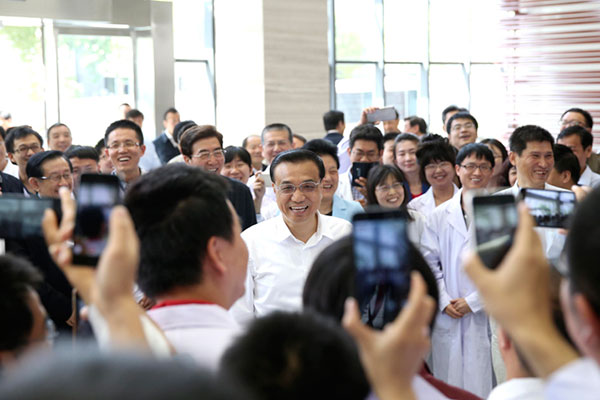 Without global communications, it would be hard to achieve huge scientific achievements, and without the young group, a bright future of science would also be hard to get.
-- At the opening ceremony of Annual Meeting of Global Research Council, May 27, 2014
Motto of the university stresses self-discipline and great virtue, and you should strive to pursue fairness, justice, and inclusive development.
-- To students at Tsinghua University during a visit on April 15, 2016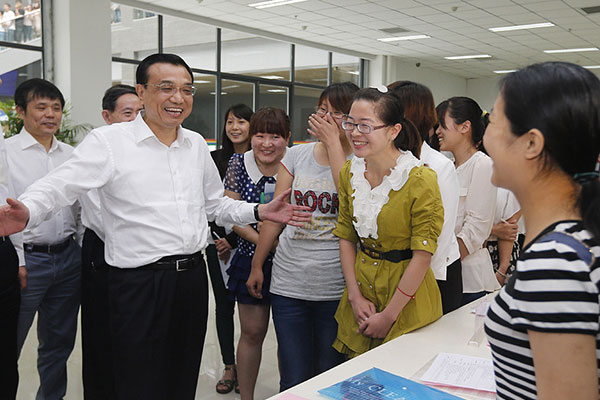 Only by lowering his position can he gain experiences, and his ability could be improved, so people can learn the most at grass-roots levels.
-- On the employment issues of graduates from Hebei Normal University, June 8, 2013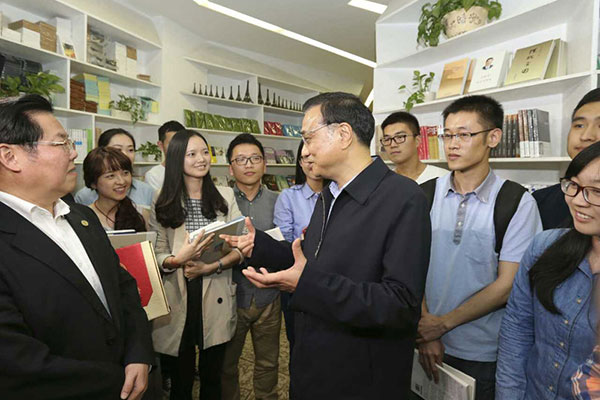 You should read new books from time to time, but to get common sense you must read more classics of literature and the works of previous generations, as they are a font of knowledge and will broaden your horizons.
-- To students at Xiamen University during a visit on April 22, 2015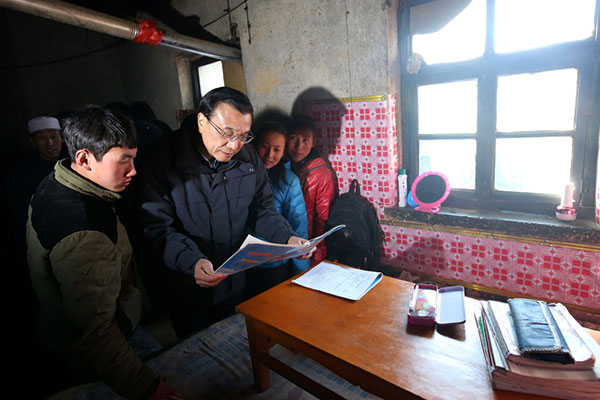 It is essential to build a fair path for the growth of underprivileged students so that they have the opportunity to pursue post-secondary education. They will have an equal starting point with well-off children, and have equal opportunities.
-- At the State Council executive meeting, July 8, 2015