Premier Li Keqiang visited Jingning Thermal Power Co in Ulaanqab city of Inner Mongolia autonomous region on Feb 2.
The Premier learned about the local heating supply and safe production at the company, and extended greetings to staff members working during the Spring Festival holiday.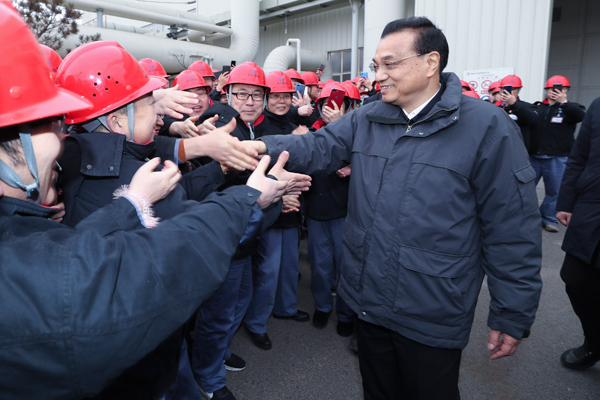 He said the city is located in the northernmost part of the country, with extremely cold weather conditions, and ensuring residents here and throughout North China are safe and warm in winter is a basic necessity.
Premier Li thanked staff members for their hard work and expressed to them his great respect and early Spring Festival wishes.