Editor's note:
China is clamping down on monopolistic activities in a wide range of industries, using its six-year-old antitrust law. But recent cases of well-known multinationals, including Microsoft Corp, Qualcomm Inc, Mercedes-Benz and BMW, have made some industry insiders wonder if the country might be using the law to suppress overseas enterprises' Chinese profits.
Will more multinationals face monopoly investigations in the world's second-largest economy? Is China's antitrust law being used properly? And will law enforcement agencies pose higher penalties for monopolistic behavior?
To get answers to those questions, China Daily conducted an exclusive interview with Xu Kunlin, head of the National Development and Reform Commission's antimonopoly bureau, on topics ranging from the country's antitrust investigation mechanism to how the law can safeguard a fair market environment.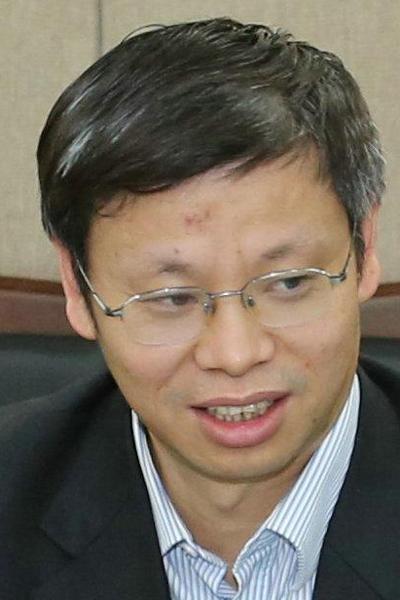 Xu Kunlin, head of the antimonopoly bureau of the NDRC
Q: How do you evaluate the achievements of the Antitrust Law since it was enacted six years ago, and its role in an orderly market transformation?
A: During the last six years, China has been taking several steps to improve its antitrust legislation. The antimonopoly committee and law enforcement agencies have also worked out with several supporting regulations and guidelines to clarify and specify the various terms and for its effective implementation.
At the same time, measures have also been taken to broaden the scope of the antitrust regulations. It must be noted that the law — enforcement agencies have uncovered several important cases that had great social impact.
These investigations covered State-owned, private and foreign-funded enterprises and were impartial in approach. Most of the cases dealt with horizontal monopoly agreements, vertical monopoly agreements and abuse of dominant market position. In some instances, our investigations subsequently resulted in new regulations for an entire industry.
At the same time, it is important to note that awareness about antitrust measures is growing steadily in China, since their inception six years ago. These measures have also helped create a sense of responsibility in the whole society.
The antitrust regulations are the key components of the legal system in a market economy. In China, these regulations have helped in maintaining orderly market operations, by keeping the order of market competition and by letting the market play a decisive role in allocating resources.
Q: What are the steps taken by the NDRC's price supervision and antimonopoly bureau for market supervision and investigation of monopolistic behavior?
A: NDRC attaches utmost importance to antitrust law enforcement. That was why the State Council decided to bring price supervision and inspection under the Antitrust Bureau in 2011.
Following this, our staff strength went up by 20 and subsequently saw the addition of 150 people to local authorities in eight provinces, including Beijing and Shanghai.
There are 12 local governments that have a price supervision and antimonopoly bureau, while three are setting up a separate antimonopoly bureau.
Other provinces also added extra hands. Even so, due to the heavy burden of anti-price monopoly investigations, many local authorities still find themselves short-handed.
The NDRC has focused on training of law-enforcement personnel. There have been more than 20 symposiums featuring well-known experts, which trained more than 1,000 law enforcement officers.
The NDRC has also signed a memorandum of understanding with its counterparts in the United Kingdom, the United States, South Korea and the European Union to deepen cooperation.
Q: China's penalty for monopolistic behavior is much lighter compared with that of the EU and the US. This also raises concerns that China's supervision is weak. How do you see this problem?
A: Globally, the antitrust regime has some convergence but also several differences. Due to the different circumstances of each specific antitrust case, the supervision of monopolistic behavior cannot be simply based on the size of the penalties.
China's Antitrust Law states that businesses with monopolistic behavior will be fined 1 percent to 10 percent of their annual sales turnover. Based on the cases from the past few years, the overall penalties for monopolistic behavior are not weak, and penalties could be up to 8 percent of the annual sales. Therefore, China's regulations on monopolistic behavior are strict and the punishment severe.
Q: Which industries in China have borne the brunt of the investigations on monopolistic behavior?
A: There are no specific industries as such, as all industries and areas are on our radar. We will investigate domestic or foreign companies if they are in alleged violation of China's Antitrust Law without any discrimination.
The Antitrust Law does not target specific industries, nor a specific market. Most of the cases that we are working on pertain to a wide cross-section of industries. Of course, in some instances, we will pay more attention to some industries.
Recently, there have been some instances of probes against automobile companies and auto parts makers, but we have been focusing on the automotive industry for two or three years.
Q: Some overseas information technology companies are also facing antitrust investigations in China. Why do you think that tech companies are lax in adhering to the Antitrust Law?
A: In most cases, the monopolistic actions arise as a result of the companies' untempered pursuit of maximum profits in the market. The pursuit of maximum profits sometimes endangers normal market competition and consumers' interests.
Every company doing business in China should review their business using the clauses of the Antitrust Law implemented in 2008. Some business operators in China have failed to adjust their practices in accordance with the Antitrust Law. Others have a clear understanding of the law but they take the chance that they may escape punishment.
Q: There have been some allegations that most of the antitrust investigations are directed against overseas companies. What are your views on this?
A: Such accusations are groundless and baseless. Some of the NDRC monopoly investigations involve overseas multinationals, but that does not mean that we are targeting them.
As a law-enforcement agency, we treat local and overseas companies equally to ensure justice for all. This is the spirit of the Chinese Antitrust Law. We are also handling cases involving State-owned enterprises and Chinese companies from the private sector.
In 2012, we penalized a light emitting diode screen monopoly case involving six overseas companies. China is the largest LED consumer in the world and as such we suffered the most due to the monopolistic actions of the vendors. The US, European Union and South Korea had also investigated these companies before us.
We have also investigated monopoly cases in milk powder and liquor industries, and some of these companies were SOEs. The punishments for some local and overseas companies were waived because the monopoly behavior was less serious and they were fully cooperating with the investigations.
Q: Do you think NDRC is posing heavier punishments on overseas companies than local ones?
A: We stick to fairness and justice when conducting investigations and applying punishments. The NDRC will punish a company only if it is manipulating the market and using its advantage in price setting. The punishments have nothing to do with the ownership of the company.
Q: There were some concerns that antitrust law enforcement did not follow the due process as companies did not have access to legal recourse, did not have any effective redressal mechanisms and suffered due to low transparency. What are your views on this?
A: The NDRC attaches great importance to further improvement and standardization of the antimonopoly enforcement procedures. We have issued the "Anti-price monopoly law enforcement procedural regulations" and revised in 2013 a number of enforcement procedures related to regulations and documentation. Going forward, we will actively pursue more such measures.
During the course of antitrust enforcement, the NDRC has always ensured that the defendants can make statements, seek hearings and legal redressal. For example, in an auto parts price-fixing case, Sumitomo from Japan filed a written statement which was accepted by the NDRC. We reduced the fine from 342.72 million yuan ($55.28 million) to 290.4 million yuan.
For administrative penalties, the defendants can apply for administrative reconsideration or bring an administrative lawsuit. These rights are clearly explained in the administrative penalties issued to the parties.
Transparency and standardization in law enforcement is our prime focus. The Antitrust Law stipulates that the monopolistic behavior can be released to the public.
We have always believed that law enforcement itself is the best publicity, so we insist on releasing typical cases to the public through television, Internet, print media and our official website.
In the future, we will continue to improve the transparency of law enforcement, and also welcome supervision from society.