A number of ministries, including the Ministry of Civil Affairs and the Ministry of Public Security and the China Banking and Insurance Regulatory Commission have responded in the last week to issues of public concern.
1,800 illegal NGOs sanctioned by ministry
More than 1,800 illegal nongovernmental organizations have been revoked, the Ministry of Civil Affairs said on Aug 23.
The ministry published the names of more than 300 social organizations suspected of illegal activities as it stepped up efforts in registration and management of such organizations.
The ministry has also enhanced the oversight of credit for NGOs, including yearly inspections, and rolled out a temporary regulation on the management of NGOs that are directly under the management of the ministry.
The ministry has also actively pushed the program of central finance supporting NGOs to participate in social services. This year, more than 450 programs have been established and the total funds reached 179 million yuan ($26.3 million).
About 114,000 candidates have passed tests for social workers this year, and the country has 94.55 million volunteers, according to the ministry.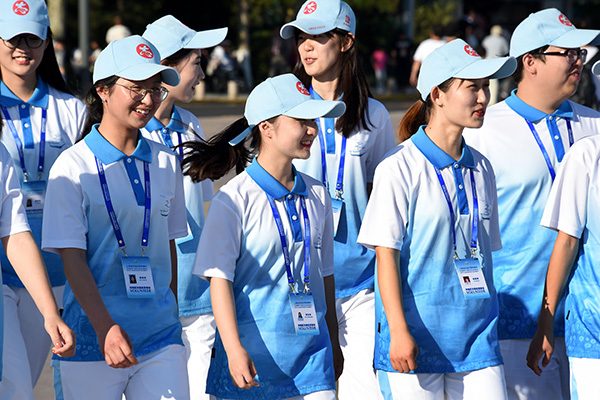 Financial sector opens further to foreign banks
The banking regulator will further push forward the opening up of the financial sector with measures to cancel and revise some regulations on foreign investment in the banking sector.
The country will abolish management rules on overseas financial institutions investing in domestic organs, applying the same market entry and administrative approval policies for both Chinese and foreign investment, the China Banking and Insurance Regulatory Commission said in a statement on Aug 23.
The commission will also cancel restrictions on foreign holdings in Chinese banking and asset management companies.
The new rules specify that when overseas institutions invest in Chinese commercial banks or rural financial organs, supervision and management on such organs should not be changed.
The move is part of efforts to create a fair, open and transparent mechanism for foreign investment in the banking sector and to keep the system stable and consistent, the statement said.
Ethnic group medicine gets boost
Authorities will bolster support for the development of traditional medicine of ethnic groups.
According to a guideline jointly issued by 13 Central government departments on Aug 23, more efforts will be made to intensify construction of an infrastructure for ethnic medicine and enhance the use of ethnic medicine in medical and healthcare services.
The guideline also called for greater efforts in protection and research in ethnic medicine, and for working out evaluating standards conducive to advancing mass production of ethnic medicine.
Zhao Wenhua, an official with the National Administration of Traditional Chinese Medicine, said at a news conference that developing industries related to ethnic medicine can help turn resource advantages into economic strength and will be beneficial to upgrading the industrial structure in areas inhabited by people of ethnic groups, increasing employment and incomes of local farmers and herders.
Thirty-five ethnic groups in China have documented their own traditional medicine, according to the administration.
Drug informants to be better rewarded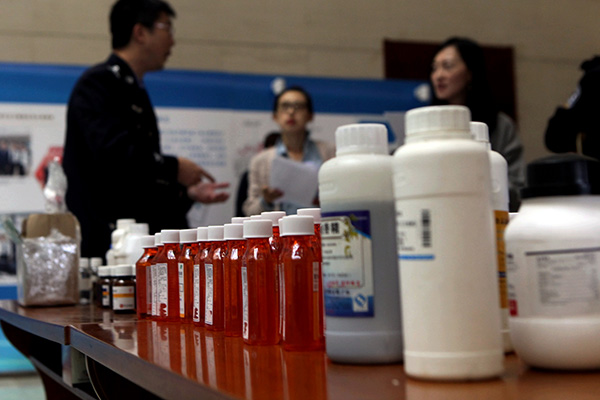 China has introduced a new mechanism to reward informants to encourage public participation in the anti-drugs campaign.
Informants will receive a reward of 300 yuan ($45) to 300,000 yuan ($45,000) for verified information on drug-related crimes, according to a guideline jointly issued by the office of the National Narcotics Control Commission, the Ministry of Public Security, and the Ministry of Finance.
Narcotics authorities and the police should establish a mechanism to protect the confidentiality of informants, and their information should not be disclosed in any form without their consent, the guideline said.
Informants should be responsible for their whistle-blowing actions, and those who lodge false accusations against others will be held accountable, it said.
After cases are solved based on such information, police should contact the informants within 15 working days, and the reward should be claimed by the informants within two months after the contact was made, the guideline said.