A number of ministries, including the National Development and Reform Commission, the State Administration of Press and Publication, and the Ministry of Public Security, have responded to issues of public concern.
Oversight strengthened for scenic area payments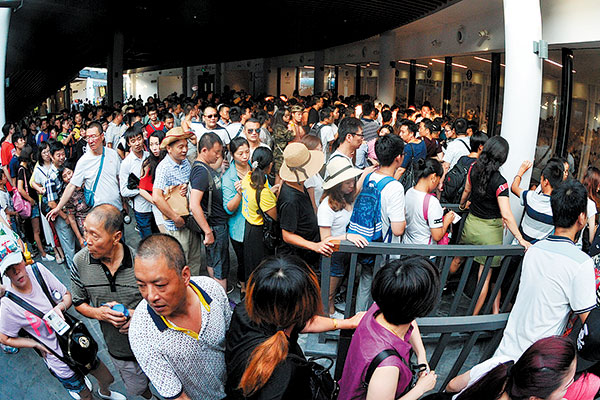 The central government will step up oversight over payment methods at scenic spots nationwide to punish the refusal to accept cash during transactions.
A notice jointly released on Sept 19 by three departments, including the National Development and Reform Commission, said that more efforts should be made to ensure adequate cash supply at key tourists cities and scenic spots nationwide.
Financial institutions and non-banking payment organs are banned from promoting the use of non-cash payment methods through false advertising and large subsidies.
The notice also urged more to be done to accelerate the development of currency exchange services in key scenic spots, airports, hotels, major shopping malls and key tourists routes so that currency exchange demand from overseas tourists can be better met.
The number of ATMs should also be increased, and more will be done to ensure a smooth cash supply through such machines.
The quality of services for tourists should also be improved so that the payment demands for different types of tourists can be met. Scenic spots are also required to provide more secure and diversified payments methods, according to the notice.
School textbook inspections to be launched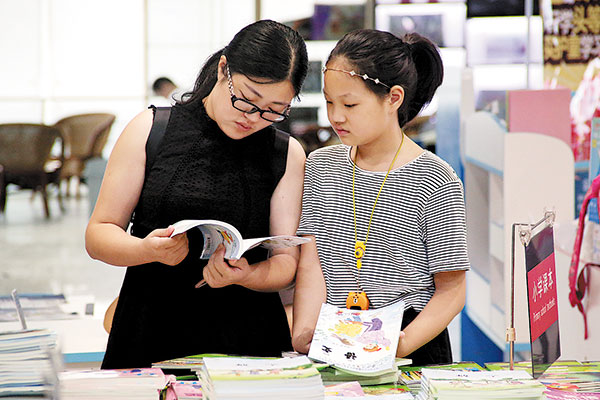 The Ministry of Education said on Sept 19 that it will launch a nationwide inspection targeting primary and middle schools that use textbooks from other countries or those that compile their own textbooks.
Schools that are part of the nine-year compulsory education system can use only textbooks approved by the ministry, and no adaptations or changes can be made, it said.
The ministry urged local education authorities to conduct a thorough inspection of all primary and middle schools within their jurisdictions by Oct 15.
In the meanwhile, textbook publishers are required to examine their contents based on their curriculum standards, and they must submit a report on the self-examination before Oct 10, it said.
The ministry said it will organize a panel of experts to come up with advice on revision to the textbooks, which can only be put to use after approval from the ministry.
It added that the use of textbooks containing arbitrary changes must be halted before the start of spring semester in 2019, and new textbooks should be adopted.
Crackdown targets obscene websites
Authorities closed more than 4,000 websites and online accounts during a three-month campaign targeting vulgarity and obscenity in online literature works.
The campaign, jointly launched by the National Office Against Pornographic and Illegal Publications and the State Administration of Press and Publication in May, also ordered the rectification of 230 online literature operators and removed 147,000 pieces of harmful information.
The campaign, targeting content in online novels that spread improper values, vulgarity or obscenity as well as those involving copyright infringement, included measures such as relevant website self-checks, inspections and criminal investigations.
Online dispute settlement for traffic accidents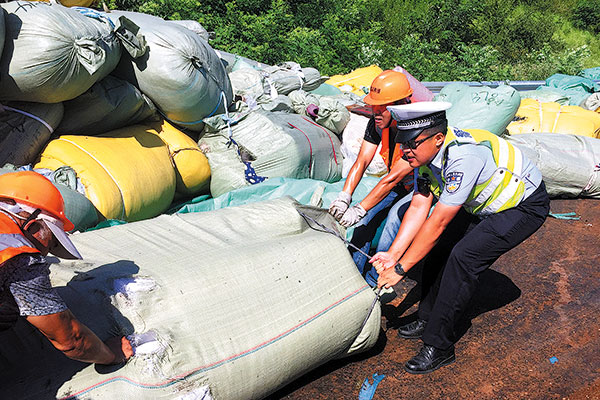 China will promote the online settlement of disputes over damage caused in traffic accidents, according to a regulation joint released by the top court and three central government departments on Sept 20.
The regulation, jointly released by the Supreme People's Court and departments including the Ministry of Public Security and Ministry of Justice, said that parties involved in a dispute can access an online dispute settlement platform for a compensation estimation service or to file for requests of mediation and litigation.
Traffic management departments can also conduct the mediation of disputes through the platform. The court will also guide parties involved to use the platform to seek settlements in disputes.
The regulation will take effect in October.