Ministry-level departments for agriculture and rural affairs as well as education and veteran affairs, have responded recently to issues of public concern.
Integrity of food on menu in rural areas focus of safety drive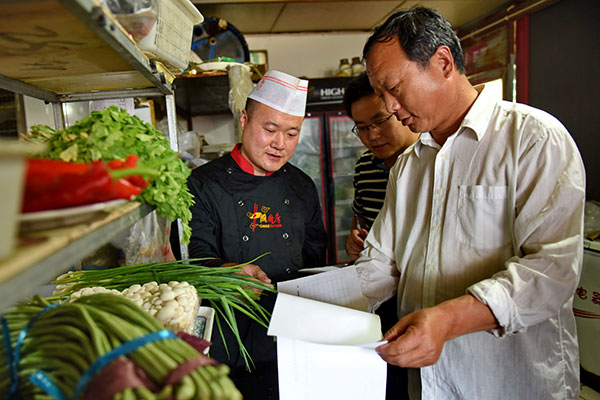 The Ministry of Agriculture and Rural Affairs said that it has launched a nationwide campaign to crack down on substandard and counterfeit food products in rural areas on Dec 14.
The three-month campaign, jointly launched by the ministry and another five departments, aims to effectively address six types of major crime before the Chinese Lunar New Year, which falls on Feb 5.
"We will leave no stone unturned in tracking useful tips to bust as many illegal factories and workshops as possible," Han Changfu, minister of agriculture and rural affairs, told a video conference. "Those found responsible of related crimes will receive industry access bans and be transferred to the police if needed."
The campaign will target illegal workshops, food products with fake labels, knockoffs and substandard products.
Law enforcement authorities will confiscate counterfeit products and investigate cases of selling and producing substandard food products, the authorities said.
The government will also publicize cases to help rural residents better identify counterfeit food products, and more efforts will be made to establish a long-term supervision mechanism for food safety in rural areas.
Supersized classes targeted in move to boost quality in schools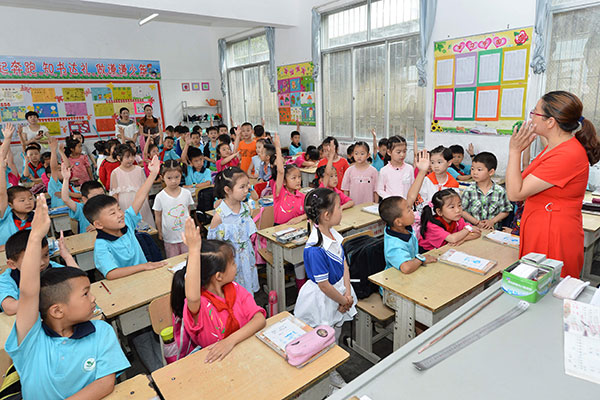 An official with the Ministry of Education said on Dec 13 that the number of classes with excessive numbers of students in primary and middle schools will be kept under a 2 percent threshold of the national total by the end of this year.
As of October, the number of supersized classes-those accommodating more than 66 students-registered a 48.7 percent year-on-year drop, the biggest in 10 years, Lyu Yugang, an official with the ministry, told a press conference.
The proportion of supersized classes currently stands at 1.2 percent, while the proportion of large classes-those accommodating 56 students and above-is 8.1 percent.
Lyu said educational authorities will coordinate with local governments to channel more resources to poverty-stricken counties, urging them to prioritize land allocation for schools and to improve the education quality in rural areas.
Oversized classes have long been a prominent issue in China's compulsory education system, due to the rise of urbanization and migration.
Veterans on front line in battle to improve legitimate rights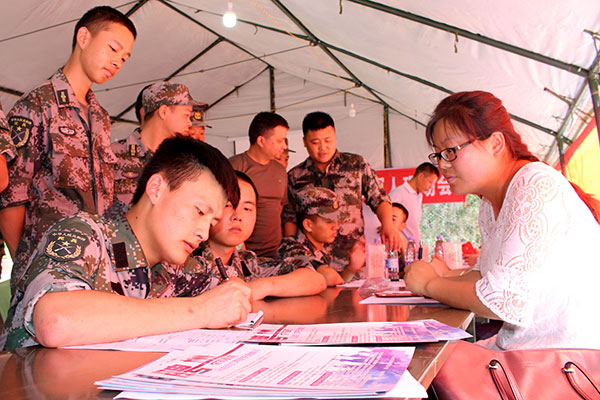 The Ministry of Veterans Affairs said in a notice on Dec 9 that related authorities at all levels should safeguard veterans' legitimate rights and interests and handle their petitions properly.
Departments should fully implement the policies on improving veteran welfare, including helping them find jobs, the ministry said.
The notice urged efforts to provide public service jobs, organize job fairs, and implement preferential policies for companies that hire veterans.
It also asked for strengthened supervision to solve prominent problems implementing the policies.
The ministry also called for establishing a support mechanism to ensure veterans' basic quality of life.
The notice asked for better services to deal with petition letters and visits by veterans, noting that reasonable and legitimate petitions of veterans should be handled in a timely manner.
Advertisements on drugs and health food to be supervised
The State Administration of Market Supervision said in a notice on Dec 11 that authorities nationwide should step up supervision of advertisements related to drugs, medical instruments and health food products.
Advertisements related to such products should not contain content affirming the functions or safety index of products. Neither can they hire celebrities to endorse their products, the administration said.
It added that advertisers cannot publish ads promoting health knowledge.
The authority said that it is drafting a regulation on the screening of advertisements related to drugs, health instruments and food products.