BEIJING — China's consumer price index (CPI), the main gauge of inflation, grew 1.3 percent year on year in October, the National Bureau of Statistics (NBS) said Nov 10.
The weaker-than-expected reading slowed from the 1.6-percent gain in September and 2-percent in August. On a monthly basis, consumer prices edged down 0.3 percent.
NBS statistician Yu Qiumei attributed the slowdown to falling pork and vegetable prices due to ample supplies. Food prices, which account for nearly one-third of weighting in China's CPI, went down 1 percent from a month earlier.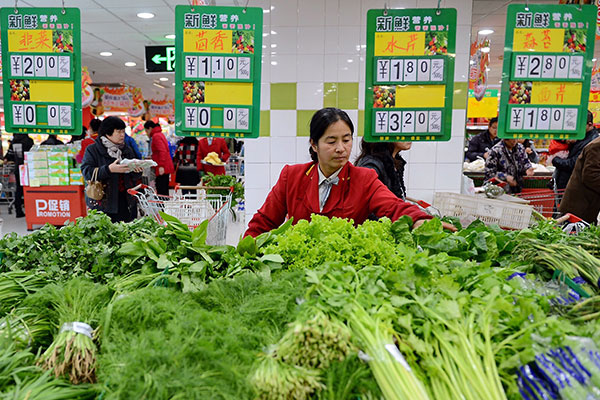 [Photo/Xinhua]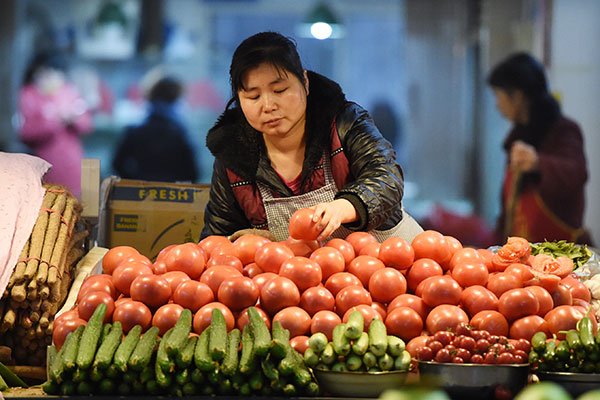 [Photo/Xinhua]