China's consumer price index (CPI), a main gauge of inflation, grew 1.8 percent year on year in July, down from June's 1.9 percent, the National Bureau of Statistics announced on Aug 9.
The July data dropped for the third-consecutive month from 2.3 percent in April, when the CPI reached its highest level since July 2014.
On a month-on-month basis, the CPI rose 0.2 percent in July.
NBS statistician Yu Qiumei attributed the moderated inflation mostly to eased food prices.
The price of pork rose 16.1 percent year on year in July, slowing from 30.1-percent rise recorded in June.
Since January, CPI has been calculated using a new comparison base and included more products and services, while slightly reducing the weighting of food.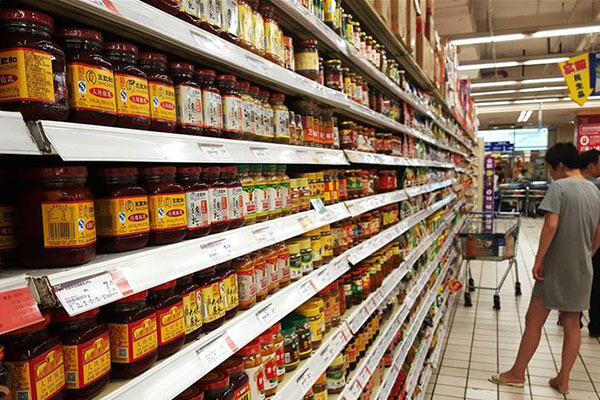 Residents shop at a supermarket in Shenyang, northeast China's Liaoning province, Aug 8 2016. China's consumer price index (CPI), a main gauge of inflation, grew 1.8 percent year on year in July, according to the National Bureau of Statistics. [Photo/Xinhua]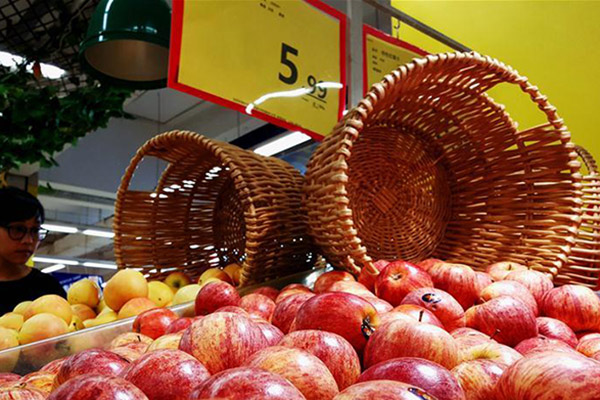 A resident shops at a supermarket in Shenyang, northeast China's Liaoning province, Aug 8 2016. China's consumer price index (CPI), a main gauge of inflation, grew 1.8 percent year on year in July, according to the National Bureau of Statistics.[Photo/Xinhua]
A resident shops at a supermarket in Shenyang, northeast China's Liaoning province, Aug 8 2016. China's consumer price index (CPI), a main gauge of inflation, grew 1.8 percent year on year in July, according to the National Bureau of Statistics. [Photo/Xinhua]