Moon worshipping by the Dai People, Xinping, Yunnan
The Dai women living in Xinping county, Yunnan prefer to wear flowery waist belts, thus they are named "Huayao Dai". Among the many traditional customs, the Mid-Autumn Day is one of the most important holidays. On this day, during the family reunion when the full moon rises, every household offers moon cakes, fruit, fish, duck and grains on the platform to the moon. During this time, the families pray for a good harvest.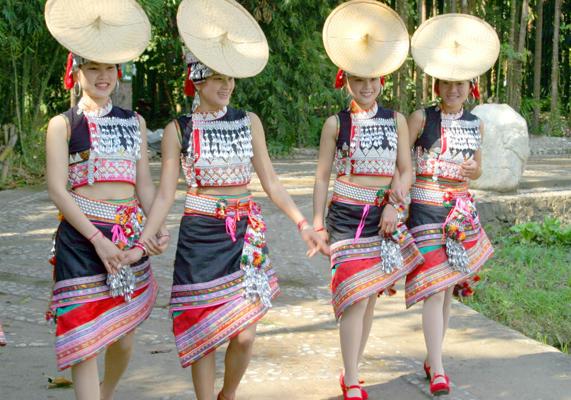 After the big meal, villagers will gather in an open field. Every household brings a large bowl of melon and fruit. A specially trained man is invited to burn incense sticks and "calls back the spirit of the moon". The lyrics are about praying to the moon and blessings the Dai people. The ceremony is formal and mysterious.
Other activities include visitors enjoying the traditional cultural activities such as teeth-dying, tattooing and religious worship in Damuyu Huayao Dai Culture and Tourism Village.