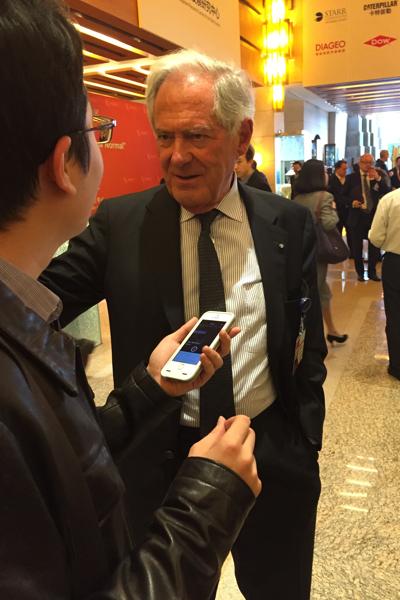 [Photo by Mo Jingxi/english.gov.cn]
China is growing significantly faster than most of the large economies in the world. Of course, if you want to grow further, you have to change economic policy. I think what the Chinese government is doing is exactly the right thing. Going for innovation, going for more added-value output, so that they can pay higher wages, and tackling the issues that come up with high growth, such as environmental pollution and waste of resources. Aiming for more inclusion of people will lessen the income gap. They are really going for the right things.
I always have felt to be treated very well in China. Very fair. We have over four hundred research consultants in China. Our type of service, international strategy consulting, is a US dominated business. We are the only strategy consultancy with an European origin. I think our style fits very well with the Chinese value system. We tend to grow with the Chinese economy. We will continue to invest in people and know-how and technology in China.
-- Roland Berger,
founder and chairman of Roland Berger