Cities along the Silk Road are enormous treasure troves of history, culture, architecture and the arts. A photography competition held by the imaging and optical producer Canon Inc invited photographers to focus their lenses on these Silk Road jewels, offering a glimpse into the glamour of the past and the vibrancy of the present.
The project Discovering the Beauty of Silk Road has received about 8,000 photo submissions from the public since its launch in August. The photos capture traditional shadow plays, glazed pottery of the Tang Dynasty (AD 618-907), Buddha sculptures, and ancient relics from the wealth of royal families, as well as the everyday lives of ordinary people.
The first year for the project has focused on the two ancient capitals Chang'an (now Xi'an) of the Western Han Dynasty (206BC-AD24) and Luoyang of the Eastern Han Dynasty (AD25-220). Both of which were the starting cities for the Silk Road during their dynasties.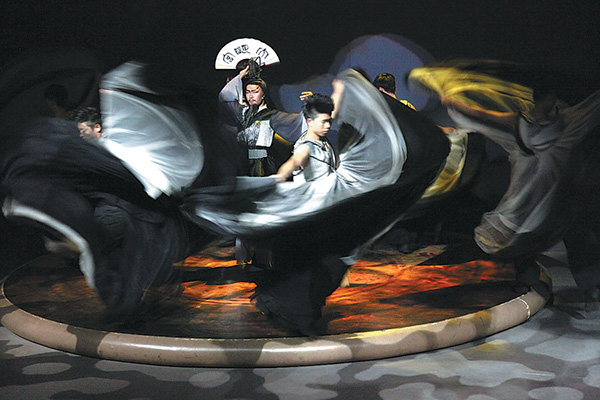 Traditional dancers take the stage at Daming Palace, a remarkable traditional Chinese building in Xi'an.[Photo by Dang Huazi/ China Daily]
As its name suggests silk was the most prized good transported from China to the continents of Europe and Africa. The prosperous trade along the Silk Road lasted for more than 2,000 years. What was daily life like and what are the stories of people living in the ancient capital cities Photographers trained their eyes on both the vestiges of the past and the tableaux of the present to capture the beauty they encountered in the two cities.
The project continues in 2015, with photographers invited to discover the beauty in more cities along the Silk Road including those in Gansu and Qinghai provinces and the Ningxia and Xinjiang Uygur autonomous regions.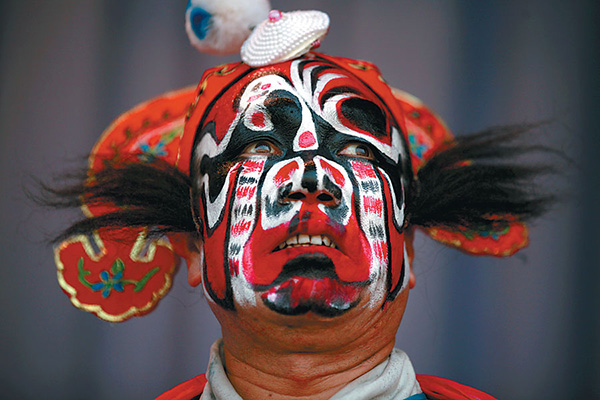 A Qinqiang opera performer is on stage. The local opera is one of the oldest in China, dating back to 2,000 years ago.[Photo by Wang Xinping/ China Daily]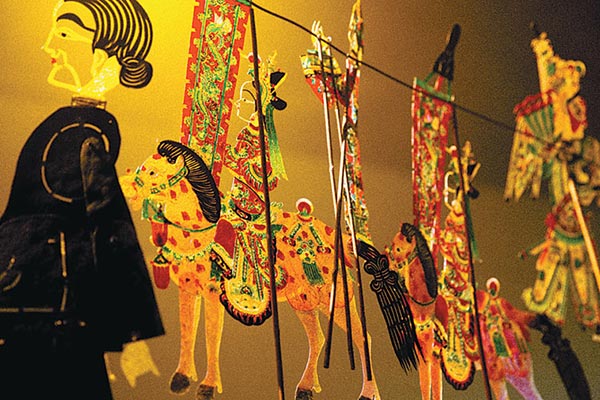 Exquisite puppets create a shadow show from Huayin, a typical local folk performance in the city in Shaanxi province.[Photo by Jiang Bin/ China Daily]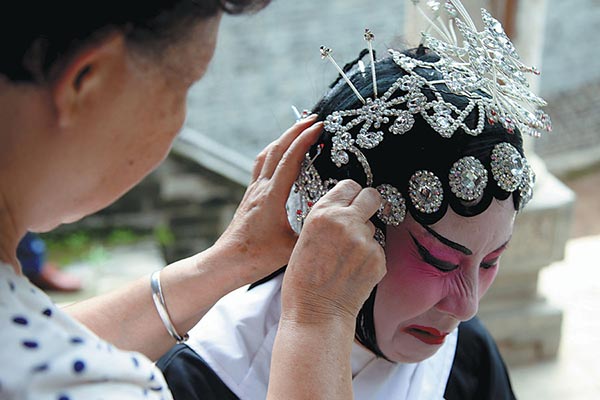 Local opera performers adjust their headwear before going on an old stage in Ziyang in Shaanxi province.[Photo by Jia Jiping/ China Daily]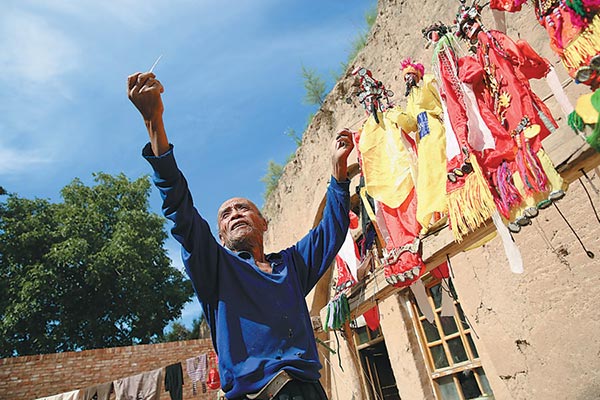 Xian Junliang, 69, a well-known folk artist in his hometown of Bingxian in Shaanxi province, performs a puppet show with music.[Photo by Guo Bingchen/ China Daily]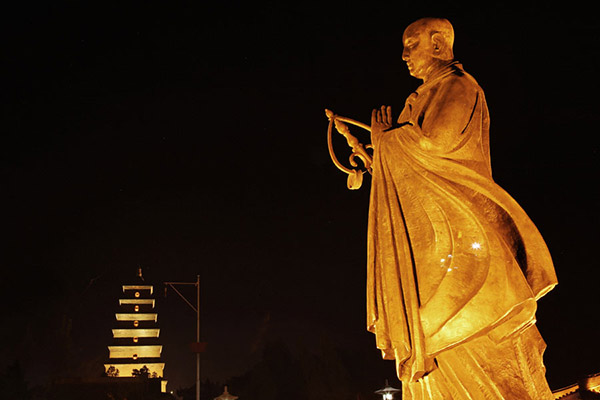 The Weiyang Palace at sunset and the Great Wild Goose Pagoda at night in Xi'an.[Photo/ China Daily]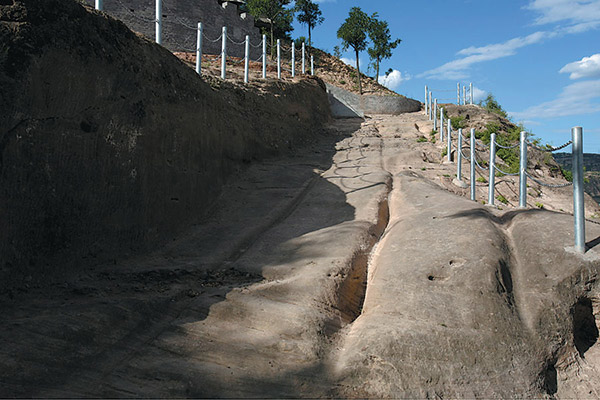 A road in Changwu in Shaanxi province was deeply rutted by carts on the Silk Road.[Photo/China Daily]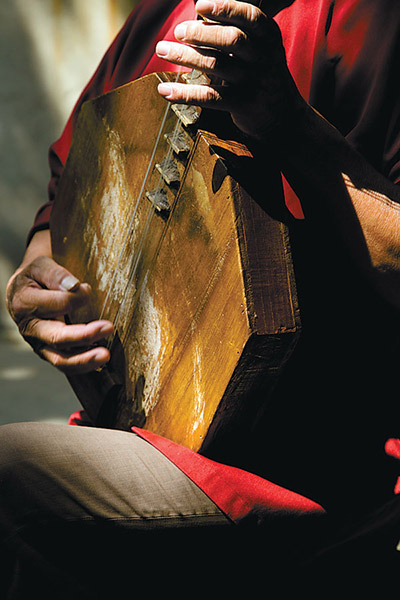 The musical instrument used for Huayin's shadow play in Shaanxi province.[Photo by Jiang Bin/ China Daily]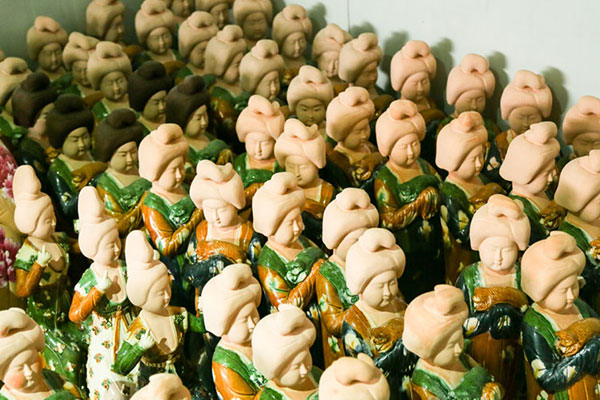 Three-colored glazed pottery of the Tang Dynasty represents the highest level of porcelain production in ancient China. It was one of the key goods traded on the Silk Road.[Photo by Jiang Bin/ China Daily]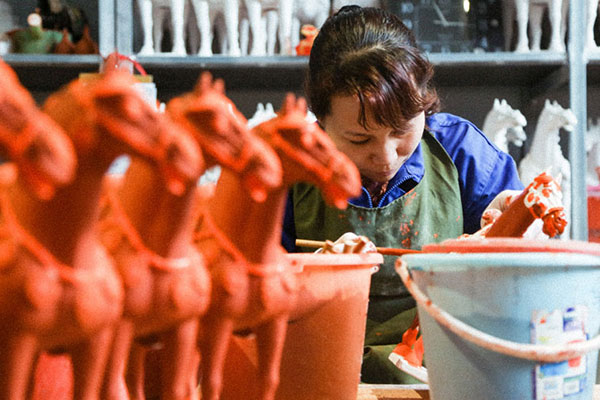 Three-colored glazed pottery of the Tang Dynasty represents the highest level of porcelain production in ancient China. It was one of the key goods traded on the Silk Road. In a factory in Luoyang in Henan province, workers are making the artworks. [Photo by Jiang Bin/ China Daily]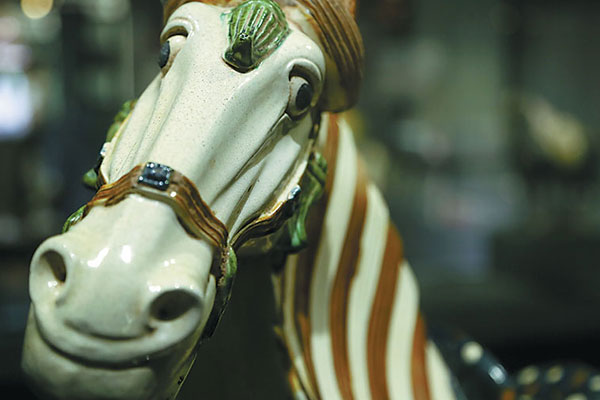 Three-colored glazed pottery of the Tang Dynasty represents the highest level of porcelain production in ancient China. It was one of the key goods traded on the Silk Road.[Photo by Jiang Bin/ China Daily]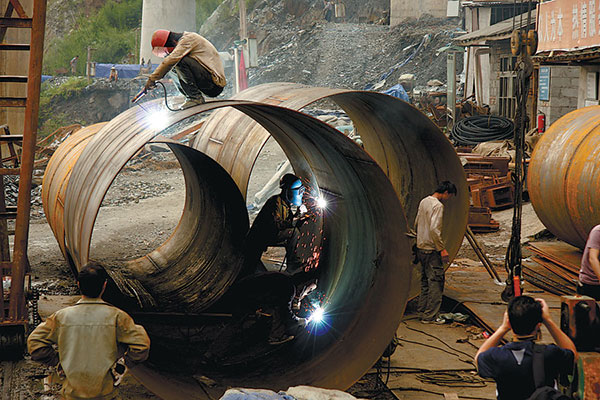 Electric welders are busy working on steel tubes used for a railway river crossing in Ziyang county in Shaanxi province. Ziyang was once a busy trade stop on the Silk Road, famous for production of tea and silk.[Photo by Chen Zhengwei/ China Daily]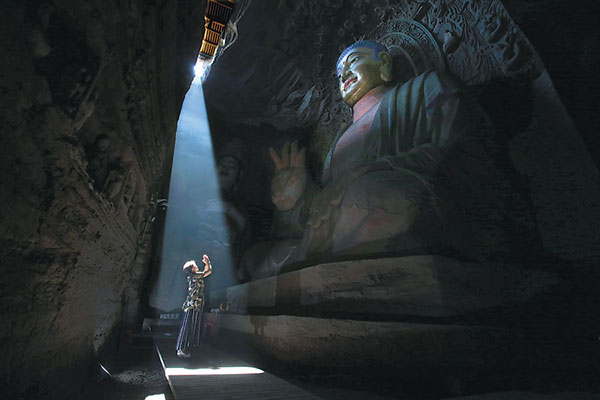 A visitor prays in front of the giant Buddha made in 628 during the Tang Dynasty. The Buddha was one of the 257 stone sculptures scattered in 107 grottoes at the Dafo Temple in Bingxian in Shaanxi province.[Photo by Guo Bingchen / China Daily]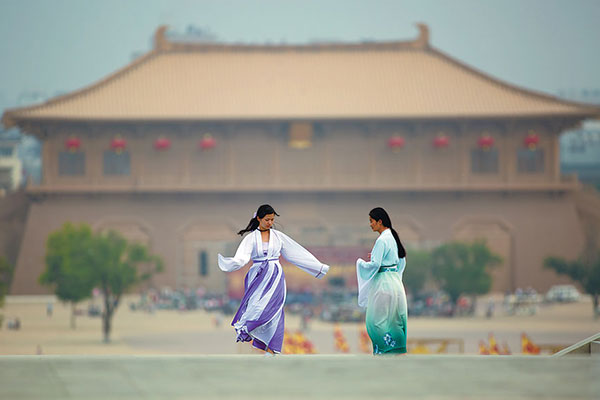 Two women in Chinese traditional Hanfu clothing dance in front of the Golden Hall of Hanyuan in Xi'an. The hall used to be a landmark building of the Tang Dynasty, where emperors met his subjects at certain fixed dates.[Photo by Guo Bingchen / China Daily]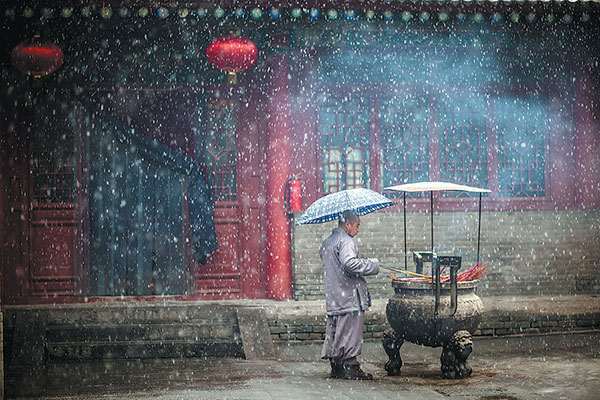 A monk cleans an incense burner, after sweeping the courtyard in snow in a suburban temple in Xi'an, capital city of the Tang Dynasty. The temple was one of the three temples in the then capital, where Buddhist sutras were translated. [Photo by Ji Jianqiang / China Daily]