A glimpse of Jingpo Lake
Updated:
Jan 5,2015 10:04 AM
people.com.cn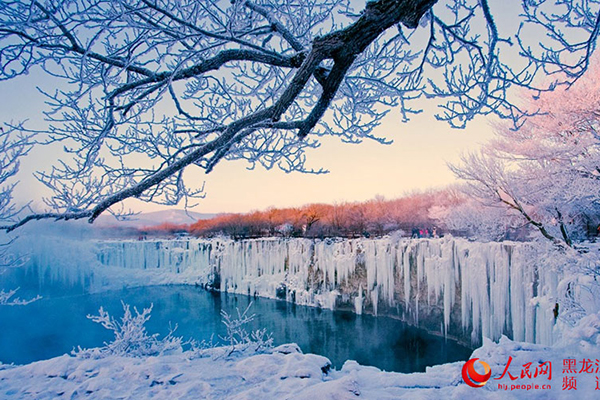 Photo taken on Dec 29, 2014 shows Jingpo Lake in the Southeast of Heilongjiang province, Northeast China. Volcanic and water landforms are the two major geological features of the park. One of the 18 world geoparks in China certified by UNESCO, Jingpo Lake is a haven for scientists as well as travelers with an eye for natural wonders. [Photo/People.com.cn]
Jingpo Lake or Lake Jingpo is a lake located in the upper reaches of the Mudan River among the Wanda Mountains in Ningan county, Heilongjiang, Northeast China. The lake was formed about 10,000 years ago when volcanic eruptions in the region blocked the flow of the Mudanjiang River.
The northern side of the river cascades down the Diaoshuilou Falls, a 40-meter (130 ft) waterfall formed by the lake. This lake is famous for its craggy limestone cliffs (similar to those of Guilin) and its turquoise-colored waters containing 40 types of fish and fresh water coral.