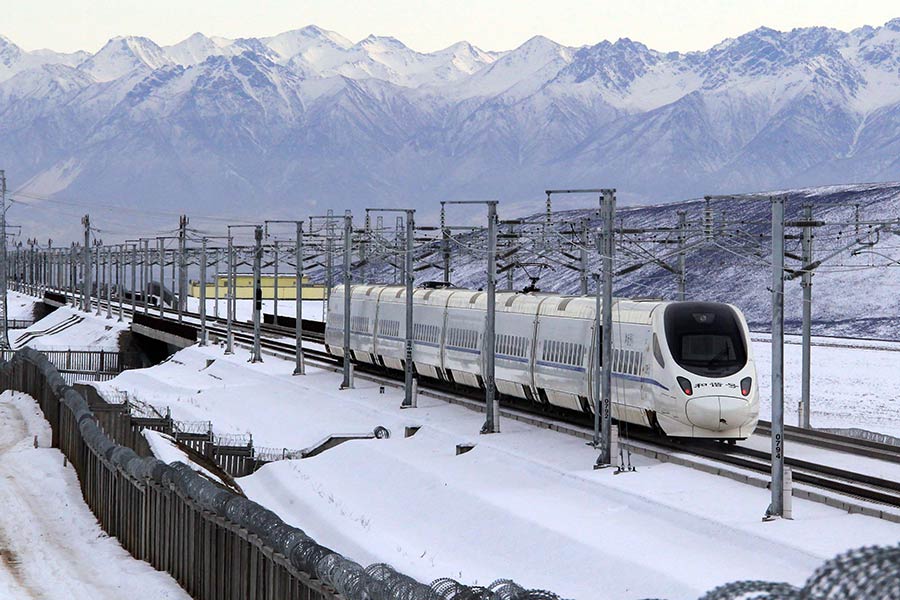 [Photo/Xinhua]
Government plans say total operational mileage of the country's railways will exceed 120,000 km by 2020. The backbone high-speed rail network will comprise four north-east lines and four east-west lines.
Construction: By the end of 2014, the total operational mileage of the country's railways exceeded 112,000 km, among which the length of high-speed railways up and running in China reached 16,000 km, accounting for more than 60 percent of the world's total.
All four north-east lines are complete and in operation.
Cost: Expected to exceed 3.5 trillion yuan ($ 550 billion) during 12th Five-Year Plan period.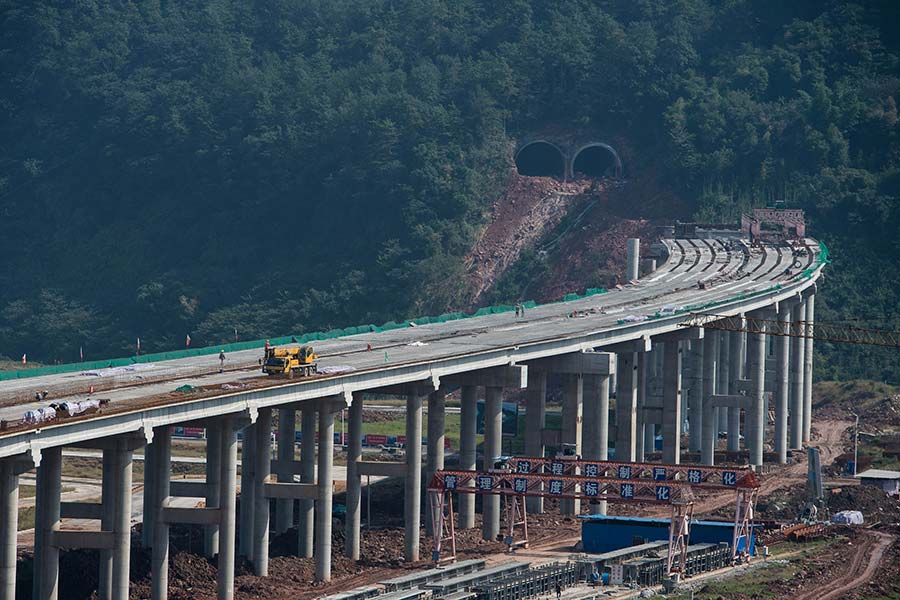 [Photo/Xinhua]
During the period, China is to complete 4.5 million km of roads and a national expressway network consisting of 7 radial lines, 9 longitudinal lines and 18 transverse lines, totaling 108,000 km and covering almost all cities with a population of more than 200,000.
Construction: By the end of 2014, total mileage of the roads reached 4.46 million km, among which expressway exceeds 111,900 km, the longest in the world. The accessible mileage of village roads will reach 3.95 million km by the end of 2015, with more than 1 million km built and renovated during the period.
Cost: 1.3 trillion yuan ($204.5 billion) for village roads construction during the period.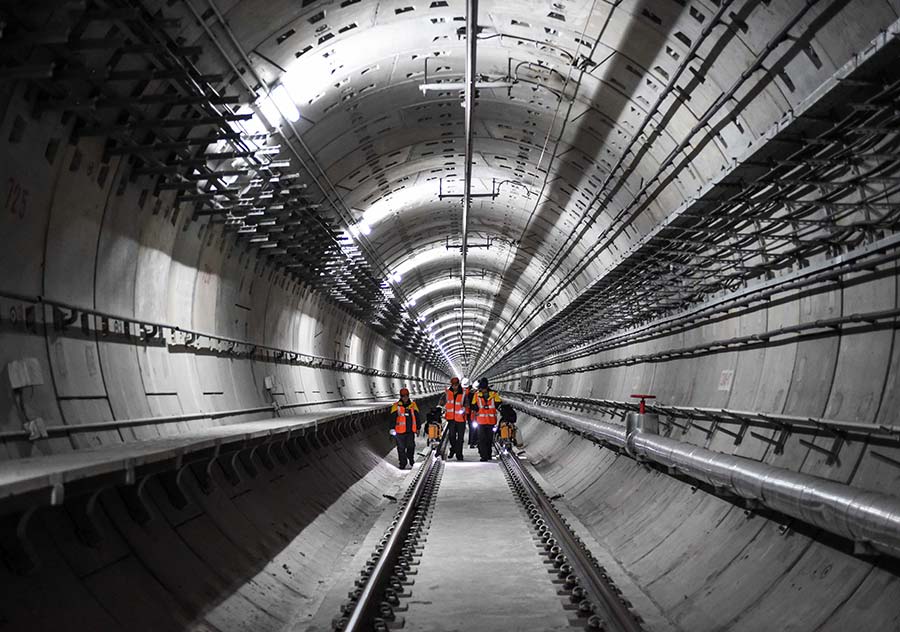 [Photo/Xinhua]
During the period, China is to build urban rail traffic network systems in Beijing, Shanghai, Guangzhou and Shenzhen, complete main urban rail traffic frameworks in Tianjin, Chongqing, Shenyang, Changchun, Wuhan, Xi'an, Hangzhou, Fuzhou, Nanchang and Kunming and plan rail traffic backbone lines in Hefei, Guiyang, Shijiazhuang, Taiyuan, Jinan and Urumqi.
Construction: By the end of 2014, 101 urban rail lines have been completed and run in 22 cities, with a total mileage of 3,155 km.
Cost: In 2011-2014, the country spent 860 billion yuan ($135 billion) on urban rail with a length of 1,600 km. In 2015, the country is expected to spend 300 billion yuan and build 400 km.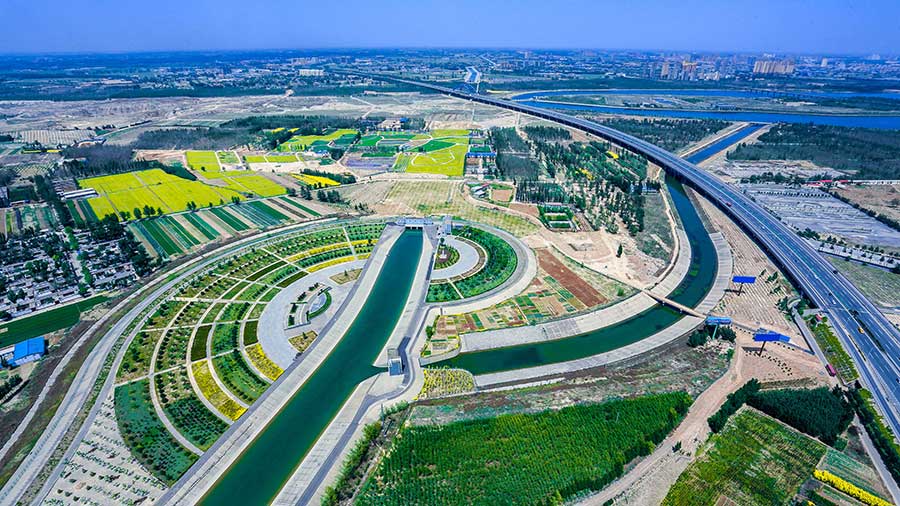 [Photo/Xinhua]
Approved by the State Council in 2002, the huge infrastructure project is designed to bring water from the south to drought-prone areas in the north via three routes - eastern, middle and western.
Construction: The middle route started operating on Dec 12, 2014 and now supplies 70 and 80 percent of the water consumed in Beijing and neighboring Tianjin, respectively. The other two routes are not yet operational.
Cost: 500 billion yuan ($82 billion) in total investment, with the middle route having completed investment of 208.6 billion yuan ($32.8 billion).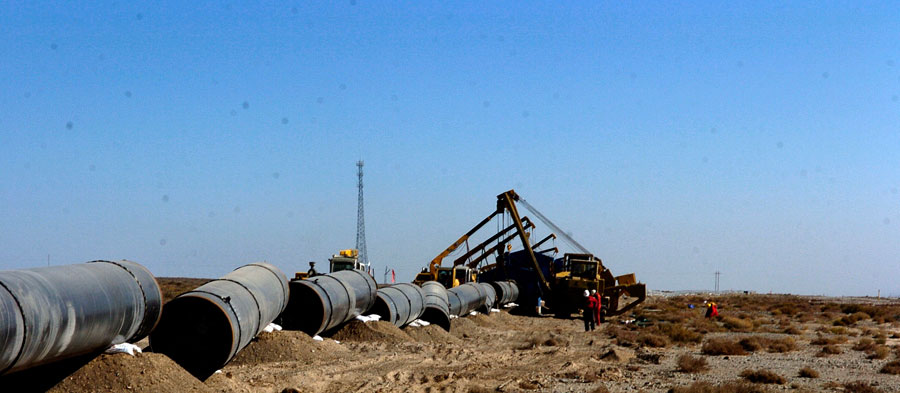 [Photo/Xinhua]
China aims to build a nationwide natural gas network that connects with overseas resources in future. Construction of the third pipeline that sends natural gas from the nation's resource-rich western regions to the energy-starved east started in Oct 2012. The pipeline will measure 7,378 km.
Construction: The third pipeline will be completed before the end of 2015. Around 25 billion cubic meters of gas will come from central Asian countries each year, while five billion cubic meters will come from Xinjiang. The first and second pipelines are operational and the fourth and fifth pipelines are under planning.
Cost: 125 billion yuan ($19.7 billion) to build the third pipeline.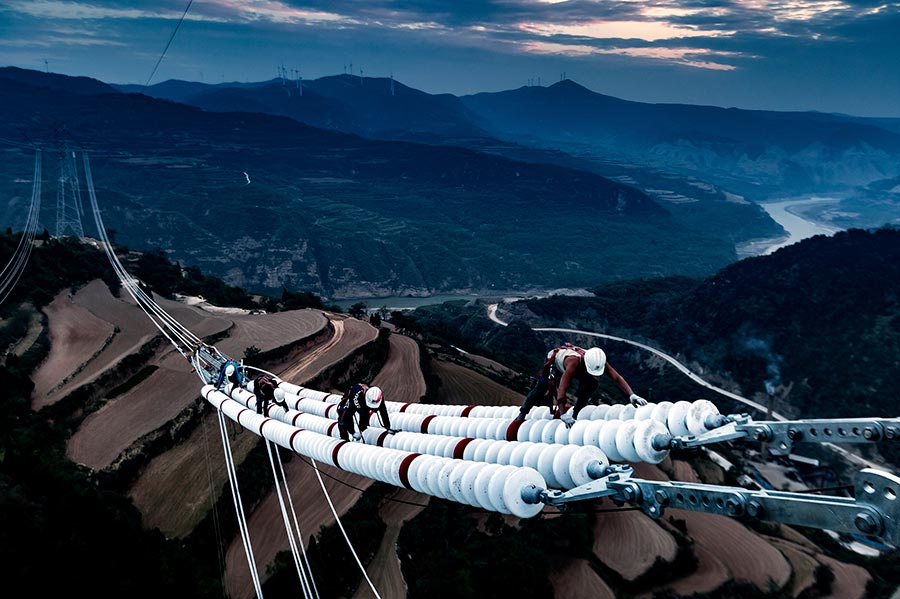 [Photo/Xinhua]
The west-to-east electricity transmission program was initiated in 1993 and designed to transmit power from China's western hinterland to power-hungry eastern areas.
Construction: As of June 2013, 48 power transmission and conversion projects of the West-East power transmission have begun construction, with a planned increase of 133 million kilowatts in power transmission capacity.
Cost: 282.5 billion yuan ($44.5 billion) for 48 projects by June 2013.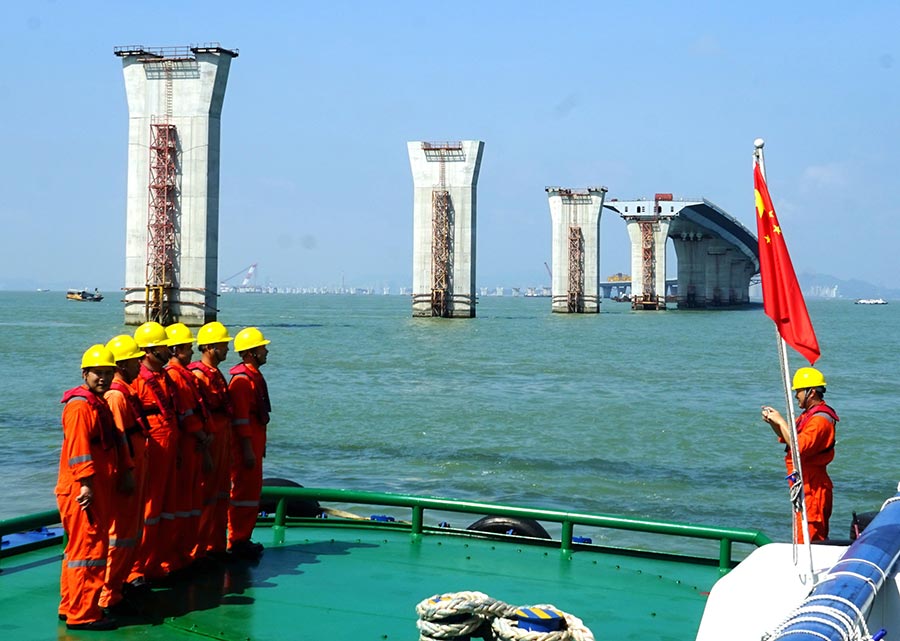 [Photo/Xinhua]
The world's longest cross sea bridge is under construction in China, which will connect Hong Kong in the east and Zhuhai and Macao in the west.
Construction: The construction of the 55-kilometer-long bridge started in 2009 and is scheduled for completion in 2016. Drive time from Zhuhai or Macao to Hong Kong will be reduced to 30 minutes from the current three hours.
Cost: 105 billion yuan ($16.5 billion).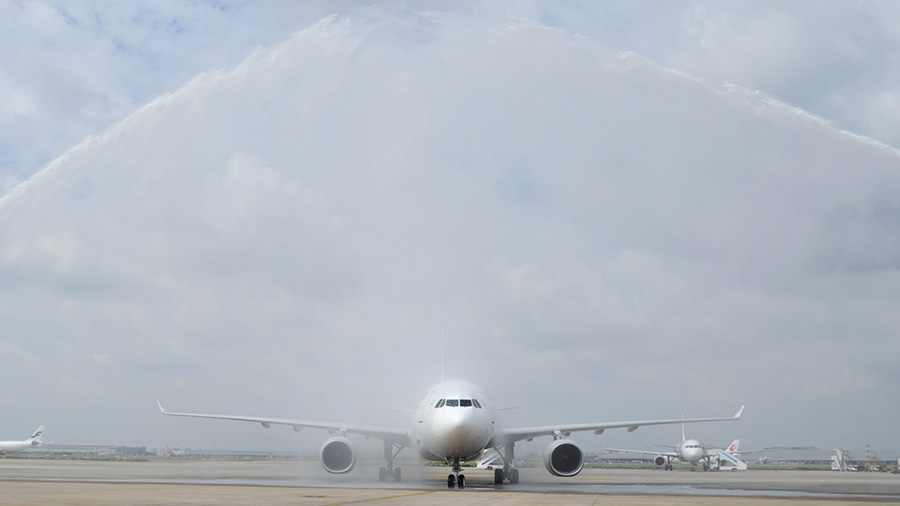 [Photo/Xinhua]
Being built in southern Beijing's Daxing district, the new airport will be similar to Beijing's current Capital International Airport, as a large international aviation hub.
Construction: The construction work began on Dec 26, 2014 and will be completed by 2019. The new airport is expected to handle 45 million passengers when it enters service in 2019. It is planned to handle 72 million passengers, 2 million metric tons of cargo and 620,000 flights annually after 2025.
Cost: The project will need nearly 80 billion yuan ($13 billion) investment, making it the costliest project in China's civil aviation history.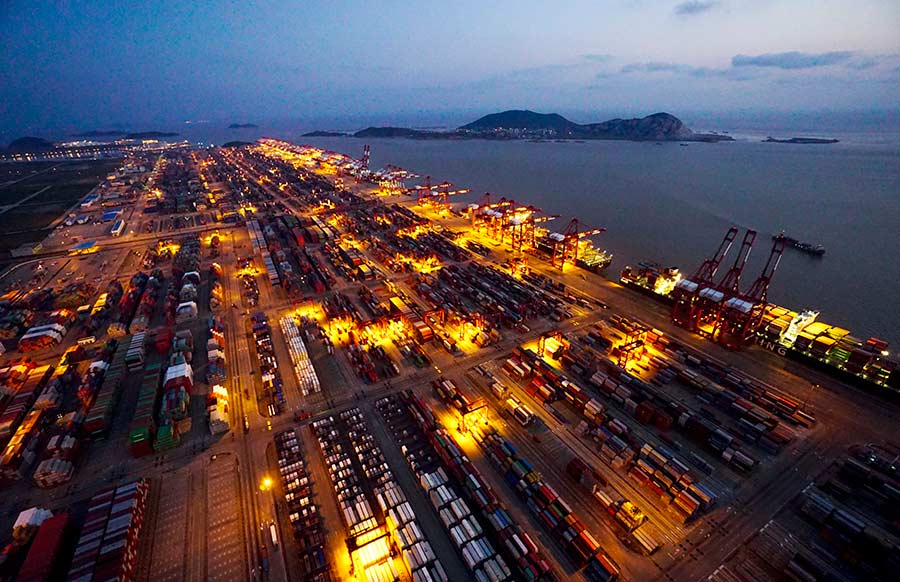 [Photo/Xinhua]
Yangshan deepwater port in Shanghai is one of the world's largest. Thanks to the Yangshan project, Shanghai has overtaken Singapore as the world's busiest container port since 2010.
Construction: Yangshan opened in 2005 and has completed three phases of construction; the fourth phase began construction in Dec 2014 and is expected to be completed in 2017, when its annual capacity will exceed 40 million TEUs. This equals the combined capacity of all US ports and accounts for one tenth of the world's total.
Cost: 13.9 billion yuan ($2.2 billion) for fourth phase development.