Chinese craftsmanship in action
Updated:
Apr 25,2016 10:41 AM
english.gov.cn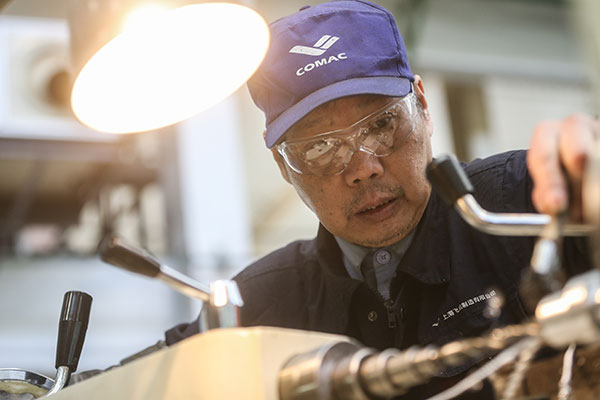 Shi Pinfang, a veteran aircraft engineer, processes a connector for air-tightness test of domestic-made passenger aircraft C919. To process such a component, he has to stand at the processing line for two hours. [Photo/Xinhua]
Craftsmanship is indispensable to any industrial era. China is heading for the "Made in China 2025" and the nation is calling for superb and persistent craftsmanship. As the Labor's Day is around the corner, a few photos tell you the stories of Chinese craftsmanship.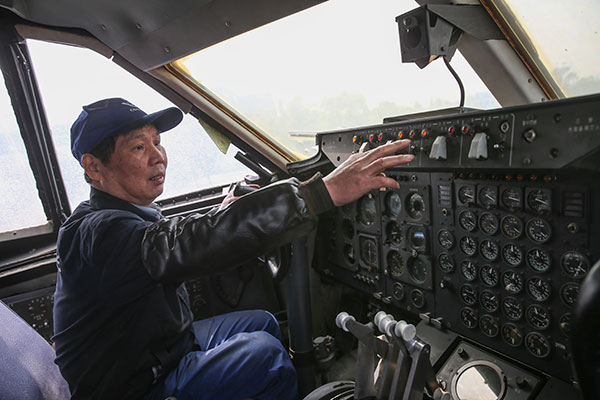 Shi visits the cockpit of Y-10 at Shanghai Aircraft Manufacturing Corporation, formerly known as the Shanghai Aircraft Manufacturing Factory. The Y-10, once the emblem of the young Shi's civil aircraft dream, was the first large trunk liner developed by China in 1970s. [Photo/Xinhua]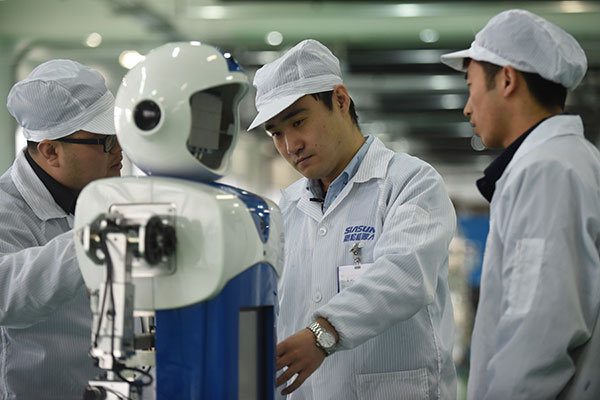 Dong Zhuang (middle), a robotics expert at Chinese robot manufacturing company SIASUN, inspects a robot with his colleagues at the assembly line. [Photo/Xinhua]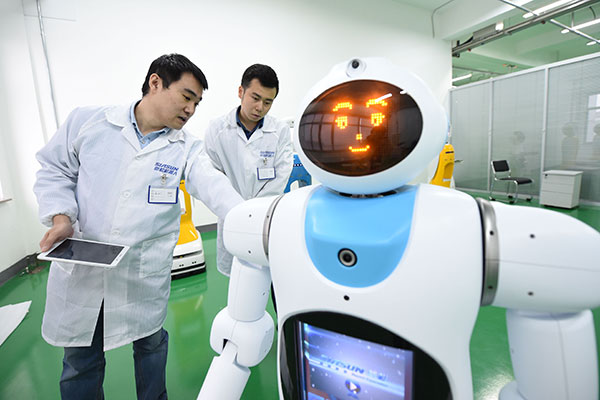 Dong (left) tests a robot with his colleagues. [Photo/Xinhua]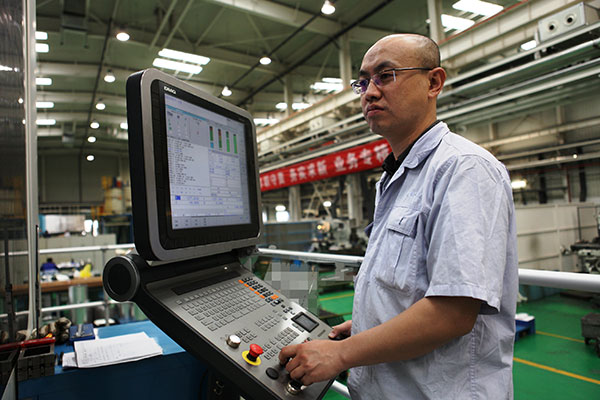 Dai Tianfang, a veteran technician at China Aerospace Science and Industry Corporation, operates a machine tool. [Photo/Xinhua]