Changsha Maglev Express carries 560,000 passengers during trial run
Updated:
Aug 12,2016 8:31 AM
english.gov.cn/Xinhua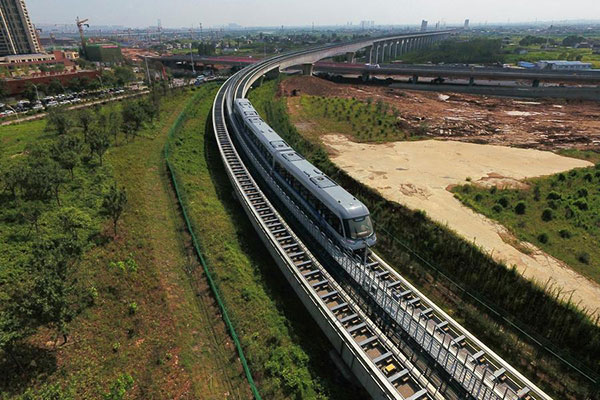 Changsha Maglev Express undergoes trial run, August 11, 2016. [Photo/Xinhua]
China's first domestically developed maglev express in Changsha has carried 560,000 passengers during its three-month trial run from May 6 to August 6. The maglev train, which was under construction since May 2014, links Changsha South Railway Station to the city's Huanghua Airport with a route length of 18.55 kilometers. The 48-meter-long train can carry 363 people in three carriages, and can achieve a maximum speed of 100 km per hour.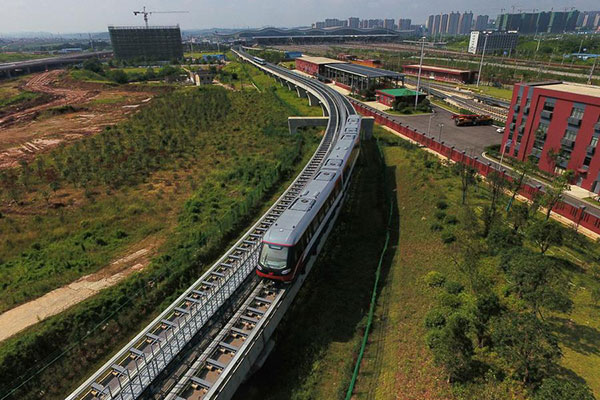 Changsha Maglev Express undergoes trial run, August 11, 2016. [Photo/Xinhua]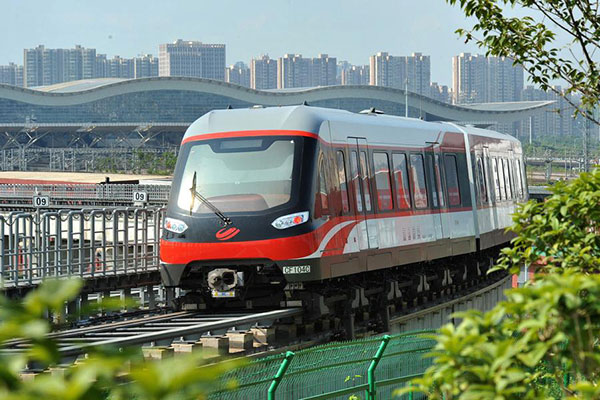 Changsha Maglev Express undergoes trial run, August 11, 2016. [Photo/Xinhua]