Although the ongoing Summer Olympic Games in Rio de Janeiro, Brazil, is the farthest geographic distance from China compared with other Olympic Games in history, the wealth of Made-in-China products in Rio make China close to the event.
Chinese-made subways, security inspection equipment, air conditioners, clothes, and sports equipment all can be seen in Rio, and even the electricity supply task was undertaken by a Chinese electricity enterprise.
The prevalence of Made-in-China products in Rio not only reduced the tension of Chinese athletes, but also gave the world a new view of Chinese manufacturing.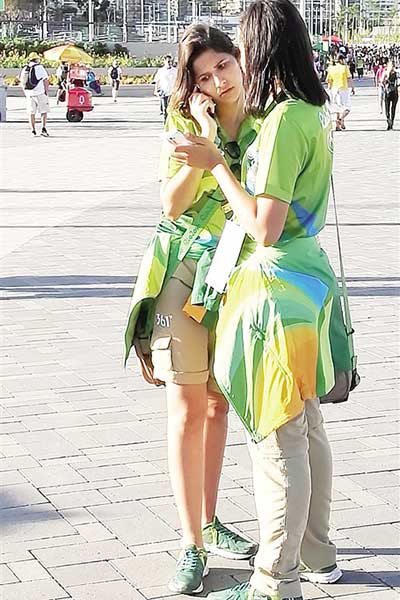 Domestic sports brand 361 Degrees International is the official clothing supplier to the 2016 Rio Olympic Games. It estimates that the company will provide more than 106,500 pieces of uniforms for the volunteers, technicians and athletes.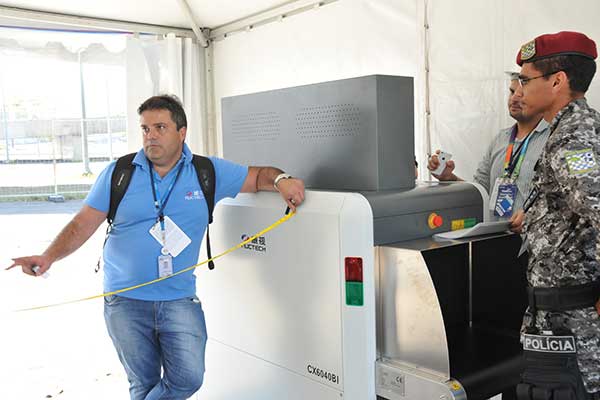 Security inspection equipment provided by China's Nuctech Company is being used at the 2016 Rio Olympic Games. There are 145 sets of security inspection equipment at Maracana Stadium, and 55 at Deodoro Olympic Park, all provided by the company.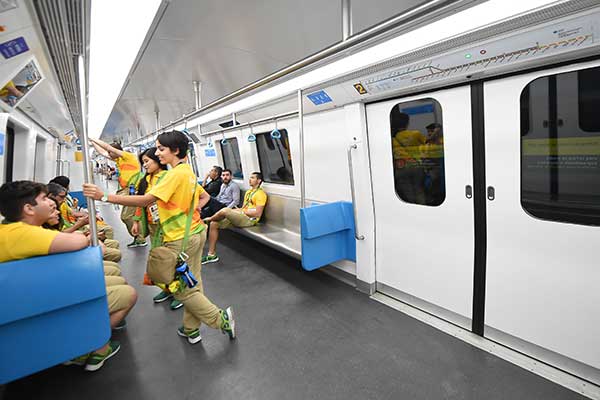 CRRC Changchun Railway Vehicles Co provided 90 subway trains for Line 4 in Rio, which directly reaches Olympic Village, making it the first Chinese rail transportation equipment serving an Olympic Games.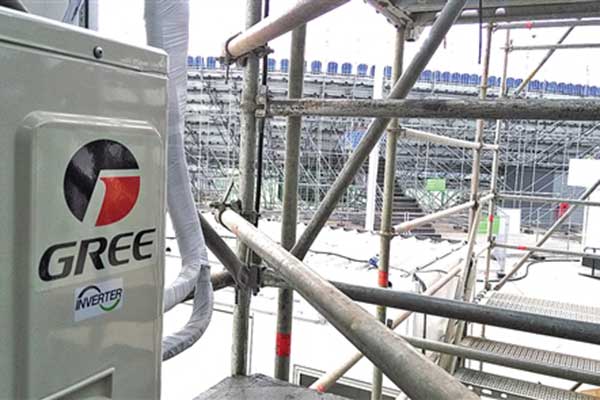 Domestic brand Gree Electric Appliances Inc is the only fully owned Chinese brand at the Olympic Games, the only brand to cover competition venues, Olympic Village, media village, hotels and airports, and the only air-conditioner brand with residential air-conditioners and central air-conditioners all used during the Olympic Games.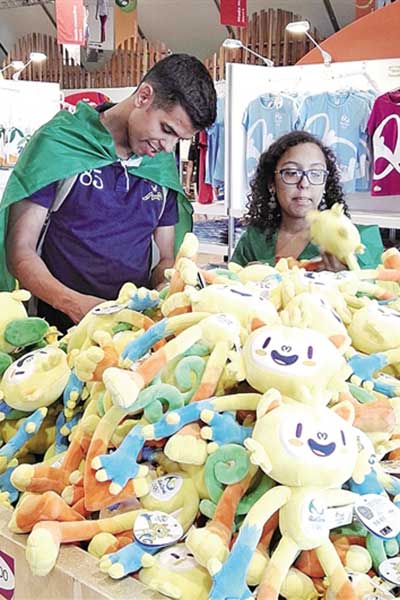 Fans buy plush toys of the Rio Summer Olympics mascot Vinicius at a souvenir shop. "Made-in-China" is written in Portuguese on the label.