ABOARD KEXUE — The Chinese-developed underwater robot "Tansuo" conducted its maiden test dive in the South China Sea on July 24.
The robot is 3.5 meters long and 1.5 meters wide and can dive to a depth of 4,500 meters. It will conduct 20 hours of collaborative operations with the unmanned submersible "Faxian" in the South China Sea.
Chinese research vessel "Kexue" left the port of Xiamen in East China's Fujian province on July 23 to continue its scientific expedition in the South China Sea.
During the second stage of its mission, the unmanned submersible will carry a domestically-developed device, a raman spectrometer, to measure marine physical and chemical parameters and take camera images of benthos organisms.
The Kexue left Qingdao in East China's Shandong province on July 10 for a maritime scientific expedition and stopped in Xiamen to resupply on July 21 after completing the first part of the mission.
In the first stage, a total of 12 Chinese-developed underwater gliders carried out scientific observations in the South China Sea, sending back real-time data. It was the largest group of gliders to perform simultaneous observations in the region.
Scientific researchers make preparation for the first experimental operation of the country's self-developed underwater robot in the South China Sea, July 24, 2017. [Photo/Xinhua]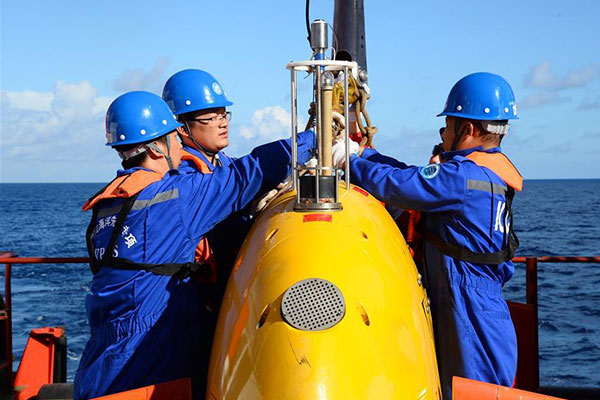 Scientific researchers make preparation for the first experimental operation of the country's self-developed underwater robot in the South China Sea, July 24, 2017. [Photo/Xinhua]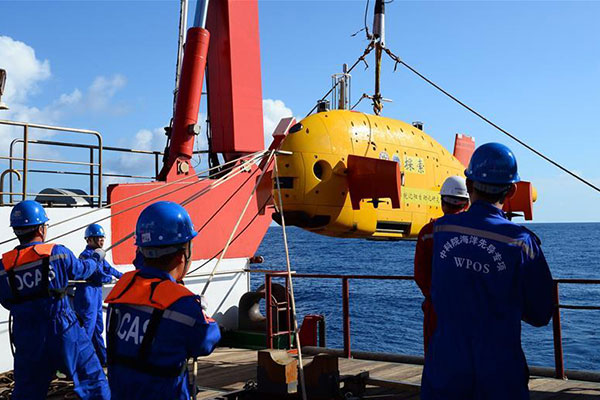 Scientific researchers pull ropes to stabilize the country's self-developed underwater robot during its first experimental operation in the South China Sea, July 24, 2017. [Photo/Xinhua]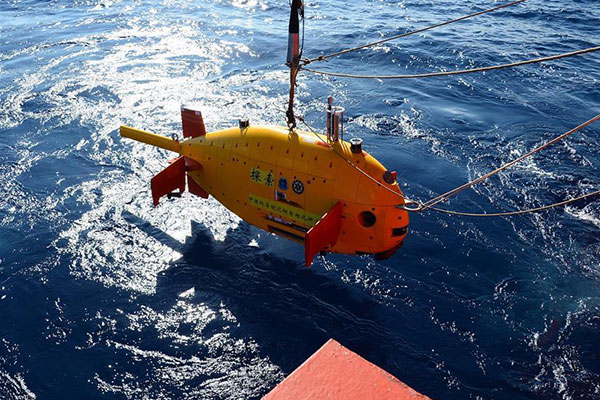 China's self-developed underwater robot is prepared to dive during its first experimental operation in the South China Sea on July 24, 2017. [Photo/Xinhua]