BEIJING — China has rolled out its river chief scheme nationwide ahead of schedule amid efforts to combat water pollution, a senior official said on July 17.
The deployment was six months ahead of the country's plan to introduce the system nationwide by the end of 2018.
China started the scheme in December 2016, when the top leadership decided to assign each waterway in the country a specific steward, or "river chief."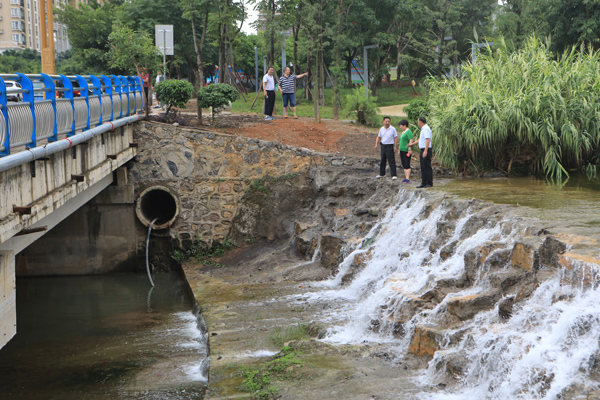 River chiefs check a sewage pipeline along the Jushan River in Xingyi city of Southwest China's Guizhou province, July 15, 2018. [Photo/Xinhua]
River chiefs are responsible for resource protection, pollution prevention and control, and ecological restoration. They will be held accountable for environmental damage in bodies of water under their supervision.
As of the end of June, more than 1.06 million river chiefs have been appointed at various levels nationwide, and six mechanisms have been set up to facilitate their work, Minister of Water Resources E Jingping told a news conference.
Under the scheme, the country will push for the completion of rivers' and lakes' profiles and launch individual campaigns to tackle problems such as illegal sand mining, solid waste contamination, and water pollution, according to E.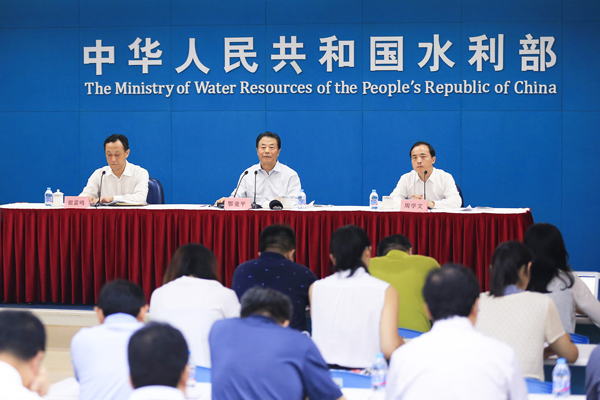 Minister of Water Resources E Jingping (C) attends a news conference on river chief scheme in Beijing, capital of China, July 17, 2018. [Photo/Xinhua]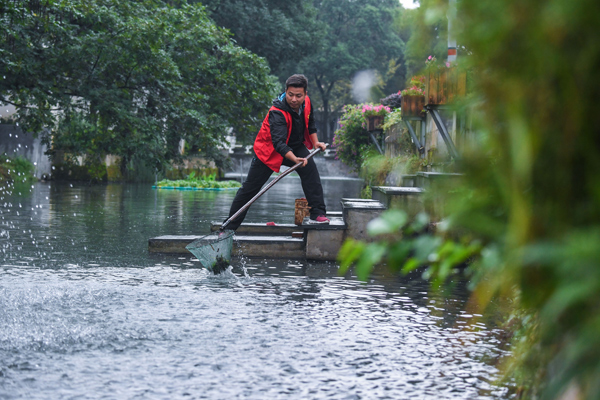 A river chief patrols a river in Zhushan village of Changxing county, East China's Zhejiang province, Oct 12, 2017. [Photo/Xinhua]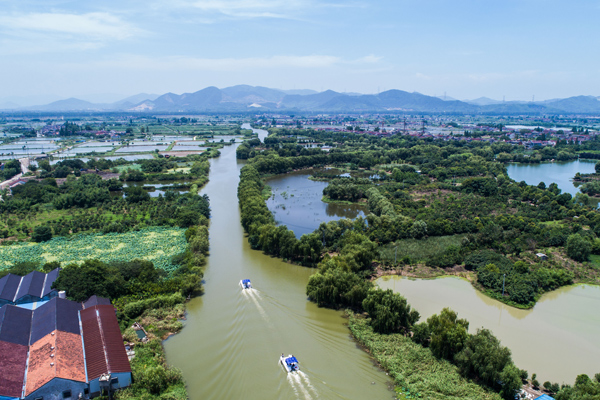 Patrol vessels of river chiefs and staff members sail in a river in Baojian village of Donglin township in Huzhou, East China's Zhejiang province, July 10, 2018. [Photo/Xinhua]