The richest Chinese writer reaped 19.5 million yuan ($3.14 million) in royalty gains in 2014, as the China Writers Rich List was launched on Dec 20 in Chengdu, Sichuan province.
According to the list, 50 Chinese writers have gained more than 1 million yuan in royalties from their works in print.
Among them, the country's Nobel laureate, Mo Yan, ranked 13th with 6.5 million yuan. Established writers like Yu Hua and Jia Pingwa respectively took 33rd with 2.65 million yuan and 47th with 1.5 million. Two top teen icons, Han Han and Guo Jingming, obtained the 6th and 7th places, with 15 million yuan and 13 million yuan, respectively.
Chinese reading trends
The listed writers roughly fall into three categories: established writers of serious literature, writers of online literature and popular reading and children's writers.
"The list, like the previous eight lists, shows that Chinese readers trust established literary masters and that the majority of readers who still buy books in print are children and teenagers," Wu Huaiyao, director of the list's organizing team, told China Daily.
"We're also pleased to find that the majority of book buyers are younger readers, which means the reading population among our next generation is comfortingly big," Wu added.
The list, the ninth annual list, is based on an equation consisting of book price, total copies sold and percentage of writers' royalties. It was made after the team spent months surveying online and offline bookstores, publishers and distributors, Wu said.
It has been regarded as an indicator of the country's reading and publishing trends.
The top winner is 34-year-old Zhang Jiajia, writer and playwright who soared to fame with a collection of short stories that is circulated widely and known for its soothing power for young readers struggling to find their place in society.
"My books sold out 4 million copies in 2013-14, and I was told there were another 4 million copies sold in unauthorized channels," Zhang said, adding he started creating by writing love letters on his classmates' behalf when young.
"I think readers now are tired of being lectured by books, they crave relaxation and relief by reading," Zhang said.
Wu agreed and added that Chinese are now reading to seek resonance of their basic social values, like their ideas about love, from books.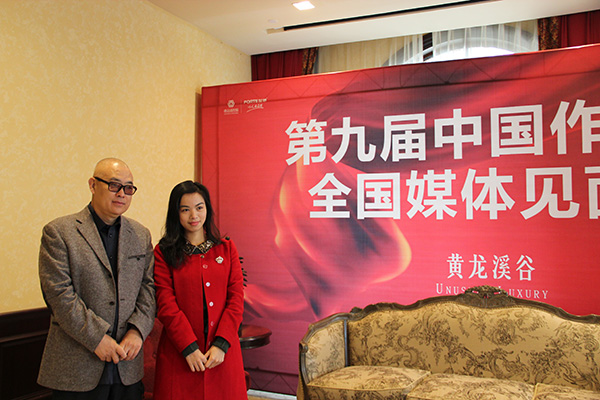 "King of the Fairy Tale" Zheng Yuanjie is listed 2nd, with 19 million yuan in royalties in 2014.[Photo by Mei Jia/China Daily]
Entertainment influences choices and online writers became richer
Another obvious trend among Chinese readers is that their book choice is influenced by the entertainment business: books having TV, film or game adaptations are poised to sell huge numbers of copies.
That is further supported by another list regarding top royalty earners among foreign writers in the Chinese book market. With The Kite Runner's Khaled Hosseini gaining the top spot with 7.6 million yuan in China, this list indicates that the Chinese love to buy original works that became famed screen adaptations, including House of Cards, A Song of Ice and Fire and the Harry Potter series.
Online literature writers continue to shine with influence and fortune as the genre is embracing maturity in its second decade. Tangjia Sanshao gained 50 million yuan from copyrights of books in print and adaptations including film, comics and games, as another listing, the Online Writers Rich List, revealed.
He published 14 books in 2014, totaling 3 million words.
"My secret is that you need to keep writing, and write fast," the author of the fantasy novel, The Douluo Land, said.
He is well-known for creating a maximum of 8,000 Chinese characters a day and for writing daily for a nonstop 86 months to do his series.
He even has a premium keyboard that is specially designed to fit his typing speed and help him keep up with the ideas running in his head.
"When you see daily trifles, I, as a writer, see stories, scenes and plot, which happen every day. So you see how much I collected," he said, explaining how his mind catches up with his typing.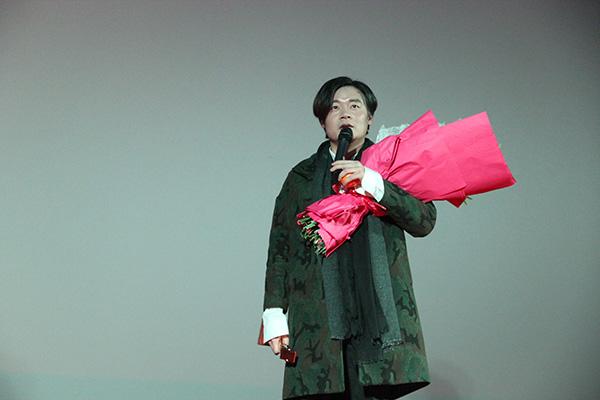 The richest writer of 2014, Zhang Jiajia.Photo by Mei Jia/China Daily]
More money, more controversies
The Rich List has been constantly controversial for connecting money with writing. Most of the writers named in previous lists would shun responding to the figures of their income.
But to Wu and the team, public focus is what they crave because "the major purpose when I started in 2006 was to call for more attention on writers, who deserve more respect."
The list's team even organizes an Oscar-like, red carpet entrance for writers to accept the honor before the ceremony in Chengdu on Dec 20.
Nine years after the first list, Wu said some of the writers began to offer their tax receipts to them., "They don't avoid talking about money anymore," he said.
Wu suggested that people should not judge a writer's value by income. Sixty-two-year-old playwright Kang Liwen appeared at the ceremony to call for more support from the public for original Chinese scripts.
However, critics and observers say the list this year shows publishing in the country is experiencing too strong a link with investment operations.
Film company HS Media announced during the ceremony on Dec 20 that it will invest 5 billion yuan in 5 years to bring online literature writers' fantasy stories to the big screen, including the works by Tangjia Sanshao and Jiang Nan.
Wang Chen from HS Media said that its films will have a Hollywood team working on the visual effects and the movies will be launched globally.
"We believe online Chinese writers' works have that appeal to help them shed some influence onto the international market," Wang said.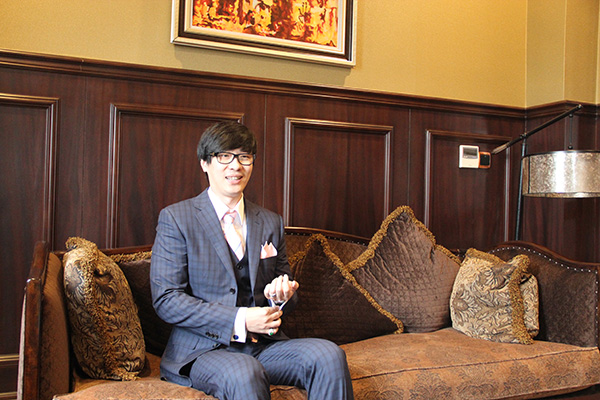 The richest online literature writer is Tangjia Sanshao. [Photo by Mei Jia/China Daily]
Top 3 Richest Chinese Writers
1. Zhang Jiajia, Passing through Your World, 19.5 million yuan
2. Zheng Yuanjie, the Pipilu series, 19 million yuan
3. Yang Hongying, The Mischievous Ma Xiaotiao, 18.5 million yuan
Top 3 Richest Foreign Writers in China 2014
1. Khaled Hosseini, 7.6 million yuan
2. Higashino Keigo, 7.2 million yuan
3. Joanna Cole, 6.5 million yuan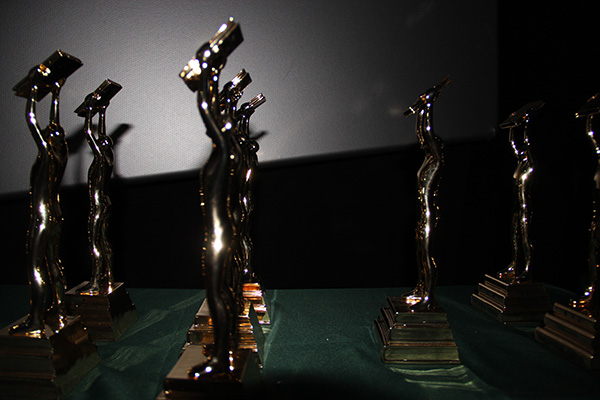 The golden trophies, as well as the red carpet, show respect to writers. [Photo by Mei Jia/China Daily]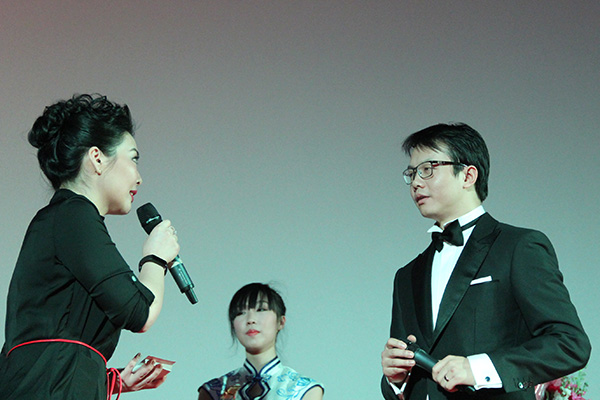 Online literature writer Jiang Nan, left, attends the ceremony.[Photo by Mei Jia/China Daily]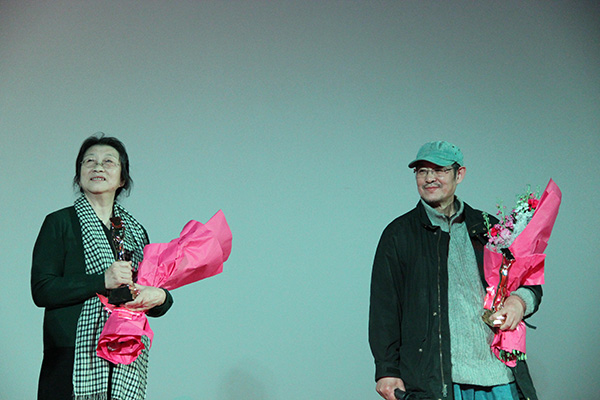 Playwrights Kang Lihua and Lu Wei won the Playwright of the Year honor in Chengdu, Sichuan province.[Photo by Mei Jia/China Daily]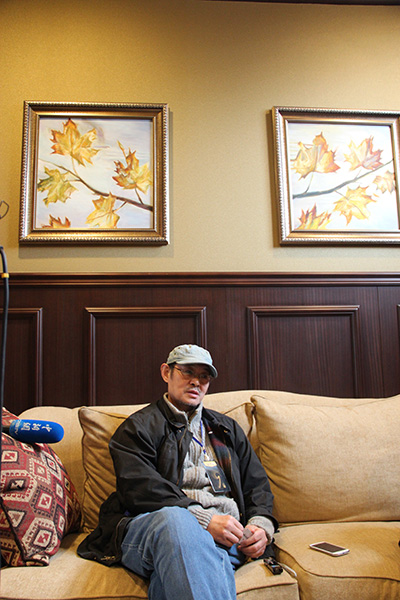 Playwright Lu Wei, known for his scripts, Farewell My Concubine, directed by Chen Kaige and To Live, by Zhang Yimou, recently adapted the novel Wolf Totem for film.[Photo by Mei Jia/China Daily]