As a girl growing up in East China, Jiang Min always longed for an epic journey along the ancient Silk Road through desolate mountains and deserts, busy bazaars and crumbling mud-brick towns.
She explored part of the Silk Road several years ago with a group and now is planning to revisit the legendary route on her own.
"In my memory, the Silk Road was a road full of adventures as well as full of 'tortures' in some way-all the bumpy roads, shabby restaurants and inns along the trip, not to mention the smelly toilets," said Jiang, 27, a financial auditor based in Shanghai. "The cities on the route are all less-developed ones. My mom mocks me for spending money in exchange for suffering."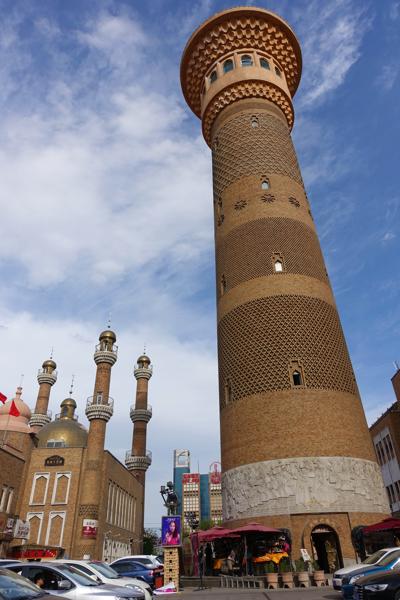 The Xinjiang International Grand Bazaar is one of the most prominent landmarks in Urumqi and one of the largest bazaars in the world.[Photo by Zhu Xingxin/China Daily]
In the ensuing years, however, many of those things have changed. Now the regions along the ancient trade route are plowing billions of yuan into tourism development.
Less-developed regions are pursuing opportunities presented by the Belt and Road Initiative-a reference to the Silk Road Economic Belt and the 21st Century Maritime Silk Road initiative-and are investing in tourism projects with a Silk Road theme.
The initiative was proposed by President Xi Jinping during his visits to Kazakhstan and Indonesia in 2013. The Silk Road Economic Belt is being reestablished along the ancient Silk Road trade route, stretching northwest from China's coastal area through Central Asia and Europe.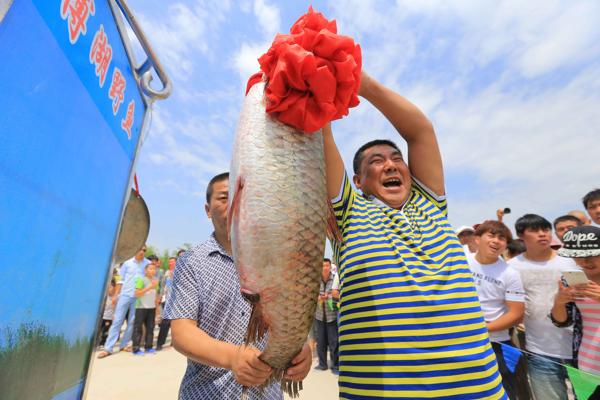 This year has been set as the Silk Road Tourism Year by the China National Tourism Administration. It is expected to facilitate regional cooperation, deepen mutual understanding and establish mutually beneficial ties for all nations involved in the initiative.
Northwest regions with abandoned Silk Road links-including Gansu province and the Ningxia Hui and Xinjiang Uygur autonomous regions-are planning to invest more in infrastructure, transportation, tourism and tourism-related industries.
In coming years, tourists can expect simplified visa processes, more direct flights, more airports, more hotels, better-trained tour guides and even cleaner toilets on their trips.
As the core region on the Chinese stretch of the new route, Xinjiang has started the construction of the Silk Road Economic Belt tourist service center, which will open in three years. It will provide tourists with information about attractions in Xinjiang and other countries on the economic belt.
As China's westernmost region, Xinjiang borders eight countries. Cooperation will be enhanced with neighboring countries, such as Kazakhstan, Kyrgyzstan and Mongolia, enabling tourists to travel abroad more easily.
Xinjiang saw about 7.2 million domestic tourists in the first quarter of the year, a year-on-year increase of more than 9 percent. It is expected to receive more than 55 million visits and earn more than 100 million yuan ($16 million) in tourism revenue this year.
Gansu, with more than 1,600 kilometers of Silk Road in the province, also is rapidly improving its transportation network and construction of scenic spots, entertainment facilities and hotels. By 2020, it plans to have 19 scenic spots with a capacity of 2 million annual visits and 11 scenic spots with a capacity of 5 million annual visits.
The goal of Gansu's tourism industry this year is to tally more than 156 million visits and earn more than 97.5 billion yuan, an increase of 25 percent.
Ningxia, with its large Muslim population and a special cultural connection with Arab states, has also made efforts to attract overseas tourists. Besides more international air routes and highly rated hotels, it provides a specially tailored service: shower facilities and clean water in special containers for wudu, the Islamic practice of washing before prayers and handling the Quran.
"About 20 percent of our 4A-rated and 5A-rated scenic spots have Muslim toilet cubicles, and we expect to have more in the future," said Yang Dengbao, a senior official of the autonomous region's tourism administration. "We not only make the toilets cleaner, but also make them more friendly to Muslims."
Yang said they would like to see the initiative expand to cover all toilets that tourists might visit during a trip, including at shopping malls.
According to Ningxia's Tourism Bureau, the total investment for tourism products and related facilities from 2016-20 could reach 30 billion yuan.
Golden opportunities
Industry insiders said the initiative is a new opportunity for China to reintroduce its western regions to tourists and upgrade tourism facilities and services.
Wang Fuzhong, chairman of Ningxia Shapotou Tourism Industry Group, said the tourism industry in western China faces many disadvantages compared with popular destinations in other parts of China.
"Take Ningxia, for example. We don't have much cultural heritage like the Forbidden City or Terracotta Warriors," Wang said. "Besides, restricted by the overall economic situation of the western region, the transportation and tourism industry was not ready for fast development."
Dou Qun, a tourism industry professor at Beijing Union University, said now is a perfect time for China to promote Silk Road tourism products again.
"The Silk Road is one of the early tourism brands that China introduced to the world. It has cultural meanings and a global reputation," Dou said.
And China has developed tourism products along the Silk Road for more than 30 years that all provide a solid foundation for another round of development this year."
Dou suggested that related provinces and regions should focus on cooperation instead of competition.
"Now, many cities all have their own developing plans and want to compete with other cities and provinces in the marketing fight by emphasizing their importance on the Silk Road," Dou said.
Other tourism products
Although the cultural heritage along the Silk Road is a treasure with much potential, northwest China isn't restricting itself to Silk Road tourism products.
Xinjiang has been planning to transform the area into a hub for international medical tourism, seeking to attract patients from Central Asia.
The regional Tourism Bureau and Urumqi Railway Bureau have jointly launched 16 railway tours-including a trip for viewing lavender, a spring outing in the desert and a mulberry picking tour-from March to October. The tours are expected to attract more than 80,000 tourists.
Individual travel by car is also encouraged in the region. Kanas Lake in the far north of the region opened to independent travelers in May.
Ningxia also is exploring creation of a vacation hub for sightseeing and relaxing. The Shapotou Tourism Industry Group invested more than 700 million yuan to build Zhongwei into a "garden in the desert", said Wang Fuzhong, the group's chairman.
Guo Shaoyu in Ningxia, Xue Chaohua in Gansu and Mao Weihua in Xinjiang contributed to this story.