Increasing personal competency, securing workplace safety and keeping their salaries stable are the main New Year wishes of the coal miners in North China's Shanxi province, a region of abundant coal mine resources.
Shi Yanpeng graduated from university as a graduate student in 2011 and now works in a local coal mine. With the slowdown in the coal industry now, he said he thinks his major electrification will help during the transformation process of the coal industry in Shanxi.
Personal safety has been the main concern of the coal miners. Dang Dengdeng, a worker with 36 years of experience in a local coal mine, said that safety is his biggest wish for the New Year and that he is happy to see, with improved technology, coal mining is a lot safer than before.
And for coal miner Zhao Wansheng, his New Year wish is that the coal sector will get better and that his salary will not be cut.
This year, coal miner Zhao Honglong finally had the chance to spend Spring Festival with his elderly mother and his family.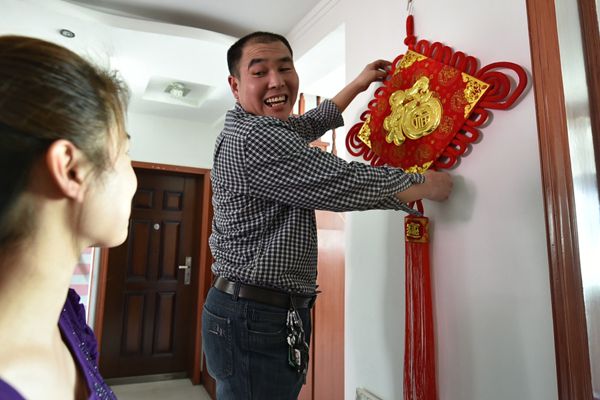 Coal miner Zhao Honglong hangs the Chinese character fu, which represents good wishes, at home on Lunar New Year's Eve while his daughter looks on in Shanxi, Feb 6, 2016. [Photo/Xinhua]
The situation in the coal industry is not good now, and coal mines are making efforts to reduce costs and increase production efficiency, Zhao Honglong said.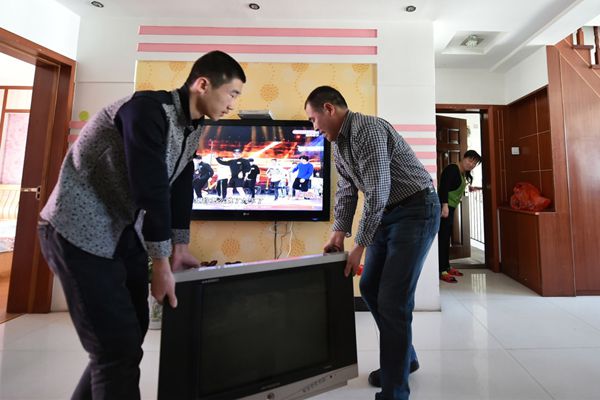 Coal miner Zhao Honglong (R) moves an old TV out of his house after buying a new one with his son in Shanxi, Feb 6, 2016. [Photo/Xinhua]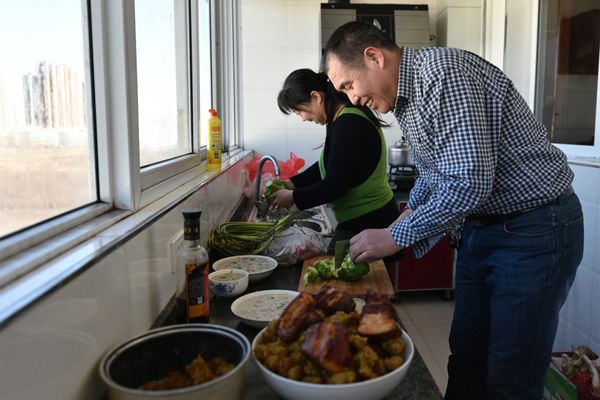 Coal miner Zhao Honglong and his wife prepare food at home in Shanxi, Feb 6, 2016.[Photo/Xinhua]
As a province with abundant coal resources, Shanxi is now plagued by overcapacity, and the local government even decided to stop coal production during weekends and holidays to help cope with this problem.
However, Wang Xianzheng, head of the China National Coal Association, said the coal industry still has huge development potential but coal enterprises must reduce their inventories and increase quality and efficiency to achieve growth.