China's business system reform has boosted growth of new businesses and jobs, according to a senior official on Feb 22.
Growth of new businesses rose from about 6,900 each day in 2013 to about 12,000 in 2015, with each new firm offering about seven job positions thanks to the business system reform, Zhang Mao, head of the State Administration for Industry and Commerce, said at a press conference.
About 74.8 percent of the new businesses were in the service sector in 2015, up 1.5 percent year on year, which has helped facilitate economic restructuring, according to Zhang.
Over 90 percent of new businesses are set up by individuals as more people become entrepreneurial due to easier access and more government support, Zhang added.
China will keep cutting red tape to streamline processes such as applying for company names or trade marks, and improve advertisement regulations, according to Zhang.
Business system reform started in 2013 to reduce administrative procedures, optimize market supervision and establish supporting platforms.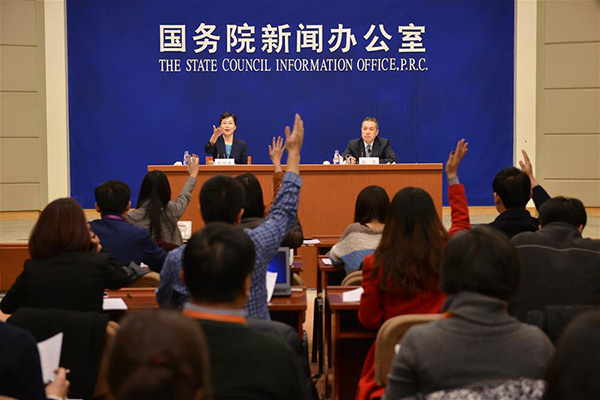 Zhang Mao (R rear), head of the State Administration for Industry and Commerce, attends a press conference concerning China's business system reform held by the State Council Information Office in Beijing, capital of China, Feb 22, 2016.[Photo/Xinhua]