The State Council launched its English-language mobile site based on its official website (english.gov.cn) on July 11. The mobile site facilitates quick access to information releases and provides new mobile services to the public.
When users browse the mobile site (also english.gov.cn), what they see will be tailored to their hand-held devices. The mobile site offers users a personalized experience while browsing the same content as on the website.
The launch of the site is evidence of the State Council's desire to be innovative in providing information and to increase opportunities for the public to participate in government affairs. It is also a way to streamline administrative functions and improve government services to encourage social innovation.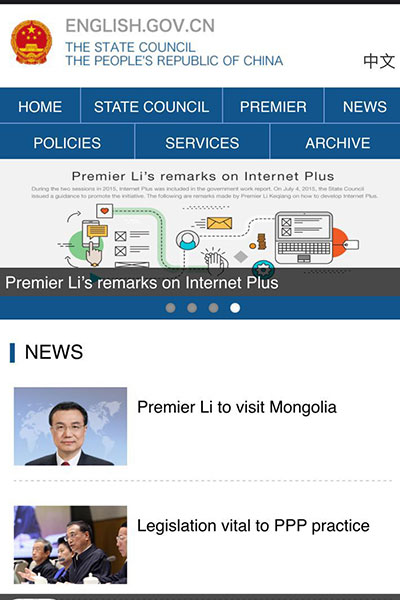 An English-language mobile site (english.gov.cn) by the State Council based on its official website was launched on July 11. [Photo/english.gov.cn]