China tops the world in installed photovoltaic capacity
Updated:
Feb 7,2017 11:09 AM
People's Daily Online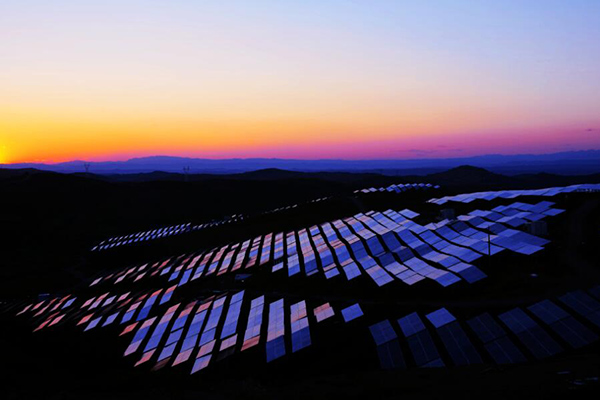 A solar photovoltaic power plant in Southern China's Yunnan province, developed by State Power Investment Cooperation.
China's installed photovoltaic (PV) capacity rose to 77.42 gigawatts (GW) by the end of 2016, nearly doubling from 2015. This jump turned the country into the world's single largest producer of solar energy by capacity, according to a news release on the National Energy Administration's (NEA) official website on Feb 4.
The year 2016 saw an additional 34.54 GW PV capacity installed, data from the energy agency showed.
With a total installed solar power capacity of 7.12 GW at the end of 2016, State Power Investment Cooperation, one of China's largest integrated energy groups, became the world's largest solar power producer by capacity.
China will add more than 110 GW of solar power capacity between 2016 and 2020, according to the NEA's development plan.