China now has over 130,000 kilometers of highways nationwide, according to an official census on the country's expressways. That's enough to go around the globe more than three times.
Every year since 2011, another 10,000 kilometers has been added to the network. And China now has the world's largest highway system.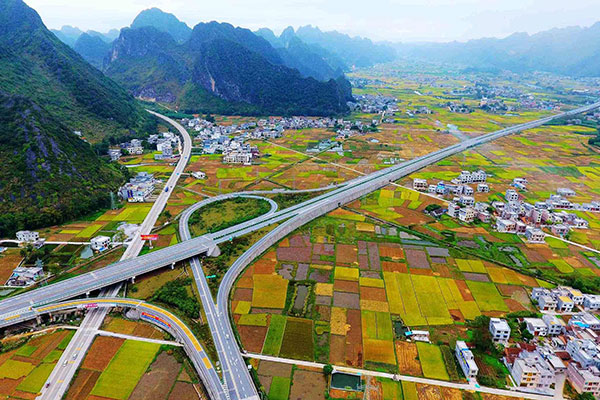 [Photo/VCG]
The Jinggang'ao Expressway, which links Beijing to Hong Kong and Macao, is the country's busiest highway. Every day some 140,000 tons of cargo travels this road and it's the country's No 1 expressway for congestion.
It makes sense, as the area around Beijing also has one of the country's most vibrant economies.
"If you look closely, it's obvious that highways contribute a lot to the regional economy. The busiest sections, with their traffic, and load capacity, show economic hubs are often linked with highway systems," said Liu Fang from China Academy of Transportation Sciences.
That's why China continues to add more pavements.
The Yanhuang Expressway, which runs 800 kilometers along the Yellow River, will open to traffic soon.
"We have very high hopes for the highway's opening. There will be so many more tourists here. We can sell them dates and introduce them to scenic spots along the route. Our investment will definitely pay off," said Zhang Tianxiao, a travel agency manager.
The Chinese saying may still hold true after all: Want to get rich? You have to first build a road.