BEIJING — China's heaviest cargo unmanned aerial vehicle (UAV) completed its maiden flight in Northwest China's Shaanxi province on Oct 26.
The AT200 drone, jointly developed by several research institutes and companies, made a successful 26-minute maiden flight, according the Institute of Engineering Thermophysics.
With a maximum take-off weight of around 3.4 tonnes and a payload of 1.5 tonnes, the AT200 could be one of the world's most powerful civilian UAVs, according to the institute.
Developed on a P750XL utility aircraft, the UAV has a maximum flying speed of 313 km per hour, a flight range of 2,183 kilometers and a 6,098-meter service ceiling.
Taking off and landing can be automatically completed within 200 meters.
It could be used to conduct freight transport in mountainous regions and on islands, according to the institute.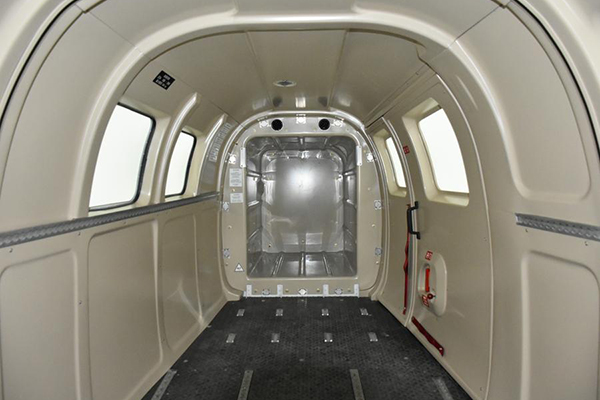 Photo taken on Oct 26, 2017 shows the cabin of China's heaviest cargo unmanned aerial vehicle (UAV) AT200. [Photo/Xinhua]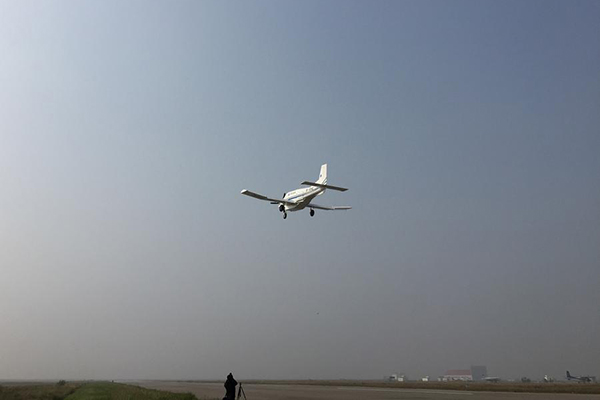 China's heaviest cargo unmanned aerial vehicle (UAV) AT200 flies during its maiden flight in Neifu Airport in Pucheng, Northwest China's Shaanxi province, Oct 26, 2017. [Photo/Xinhua]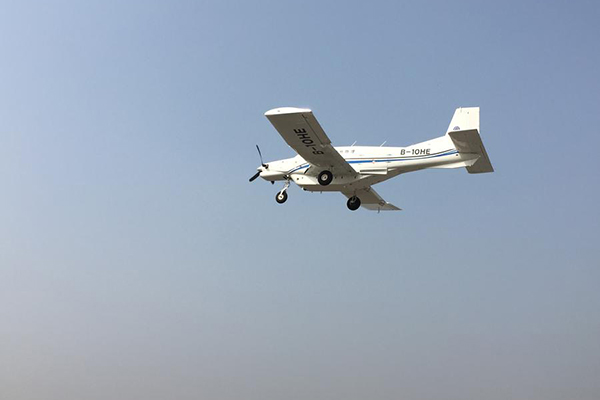 China's heaviest cargo unmanned aerial vehicle (UAV) AT200 flies during its maiden flight in Neifu Airport in Pucheng, Northwest China's Shaanxi province, Oct 26, 2017. [Photo/Xinhua]