XICHANG — China on March 30 sent twin satellites into space with a single carrier rocket, adding two more members for its domestic BeiDou Navigation Satellite System (BDS).
The Long March-3B carrier rocket lifted off from Xichang Satellite Launch Center in Southwest China's Sichuan province at 1:56 a.m. The launch was the 269th mission for the Long March rocket family.
The twin satellites are coded as the 30th and 31st satellites in the BDS.
They entered orbit more than three hours after the launch and will work together with six previously launched BeiDou-3 satellites once they pass a series of tests.
The satellites and the rocket for the launch on March 30 were developed by the Innovation Academy for Microsatellites at the Chinese Academy of Sciences and China Academy of Launch Vehicle Technology, respectively.
Named after the Chinese term for the Big Dipper, the BeiDou system started providing independent services over China in 2000 and will serve countries along the Belt and Road by the end of 2018.
By around 2020, when the BDS goes global, it will have more than 30 satellites.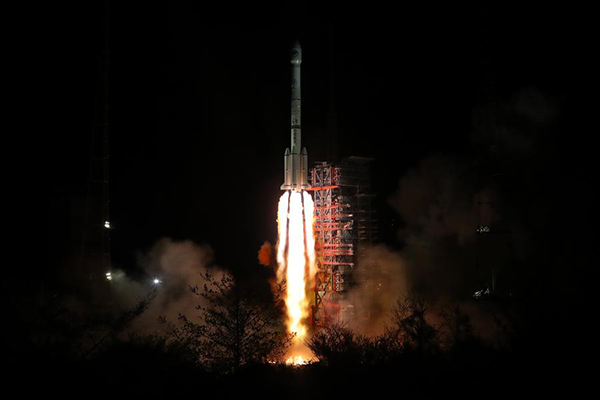 China sends twin satellites into space with a single carrier rocket, adding two more members for its domestic BeiDou Navigation Satellite System (BDS), in Xichang of Southwest China's Sichuan province, on March 30, 2018. [Photo/Xinhua]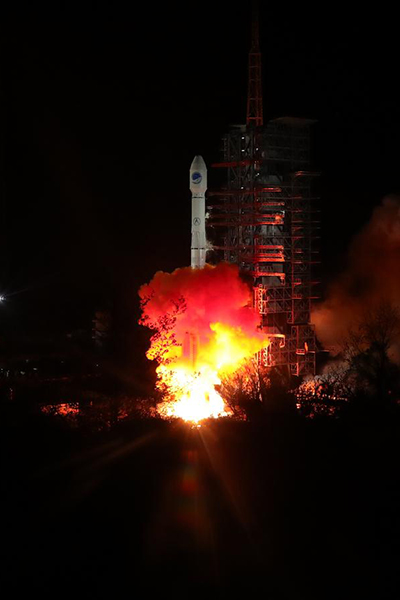 China sends twin satellites into space with a single carrier rocket, adding two more members for its domestic BeiDou Navigation Satellite System (BDS), in Xichang of Southwest China's Sichuan province, on March 30, 2018. [Photo/Xinhua]