TAIYUAN — China on May 9 launched Gaofen-5, a hyperspectral imaging satellite, as part of the country's high-resolution Earth observation project.
The Gaofen-5 satellite was launched off the back of a Long March 4C rocket at 2:28 am Beijing Time from the Taiyuan Satellite Launch Center in northern Shanxi province. It was the 274th flight mission by a Long March carrier rocket.
The satellite can be used for comprehensive environmental monitoring.
The satellite is developed and produced by China Aerospace Science and Technology Corporation and has a designed life of eight years.
According to Tong Xudong, chief designer of the Gaofen series, Gaofen-5 is the first China-developed satellite that can monitor air pollution. It can dynamically reflect the state of air pollution in China through the monitoring of air pollutants, greenhouse gases, and aerosols.
Gaofen-5 is able to obtain spectral information from ultraviolet to long-wave infrared radiation. It is the world's first full-spectrum hyperspectral satellite for comprehensive observation of the atmosphere and land.
Gaofen-5 has the highest spectral resolution among China's remote sensing satellites. It is equipped with six advanced observation payloads, such as shortwave infrared hyperspectral camera and a greenhouse gas detector.
It can investigate material composition through spectral imaging technology.
Wang Qiao, an official from the Ministry of Ecology and Environment, said the satellite can detect inland water, land surface environment and altered minerals, providing reliable data for China's environmental monitoring, resource exploration, and disaster prevention and mitigation.
It will help reduce China's dependence on foreign hyperspectral satellite data.
Since the Gaofen project began in 2010, China's view of the planet has become clearer.
China will also launch Gaofen-6 this year to form a constellation with other Gaofen satellites in orbit.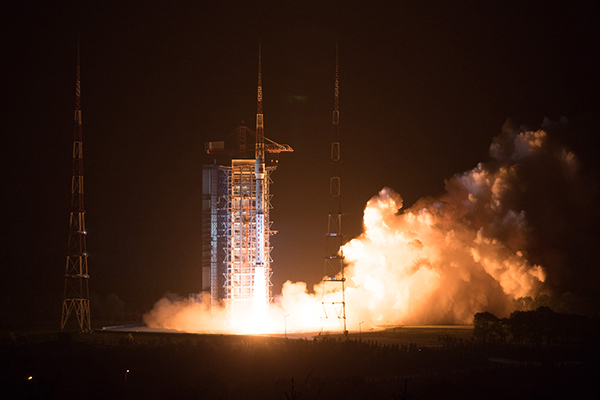 Photo taken on May 9, 2018 shows the Gaofen-5 satellite being launched off the back of a Long March 4C rocket at 2:28 am Beijing Time from the Taiyuan Satellite Launch Center in northern Shanxi province.[Photo/Xinhua]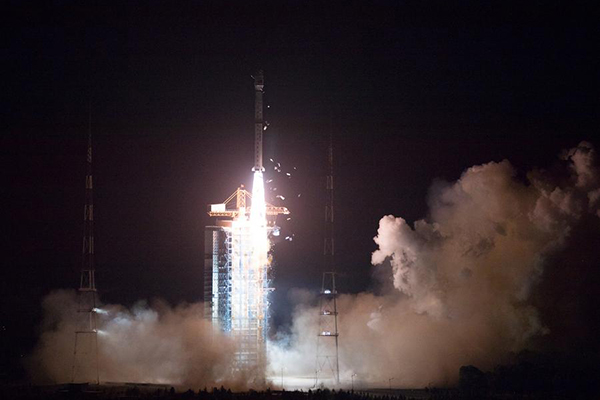 Photo taken on May 9, 2018 shows the Gaofen-5 satellite being launched off the back of a Long March 4C rocket at 2:28 am Beijing Time from the Taiyuan Satellite Launch Center in northern Shanxi province.[Photo/Xinhua]