TIANJIN — China on Aug 8 increased the maximum speed of bullet trains on the Beijing-Tianjin high-speed railway to 350 km per hour (km/h), reducing the intercity travel time by five minutes.
The route now runs a Fuxing (Rejuvenation), the newest bullet train model developed in China.
The increase will shorten travel time between Beijing South Railway Station and Tianjin Railway Station from 35 minutes to 30 minutes with no price difference in fares.
"Although the time was only five minutes shorter, I was excited to see the speed of 350 kilometers per hour on the display," said passenger Zheng Yi onboard the C2002 train departing from Tianjin on Aug 8.
Beijing-Tianjin intercity trains started a new train schedule on Aug 8, with daily train frequency increasing from 217 one-way services to 272, according to China Railway Beijing Group.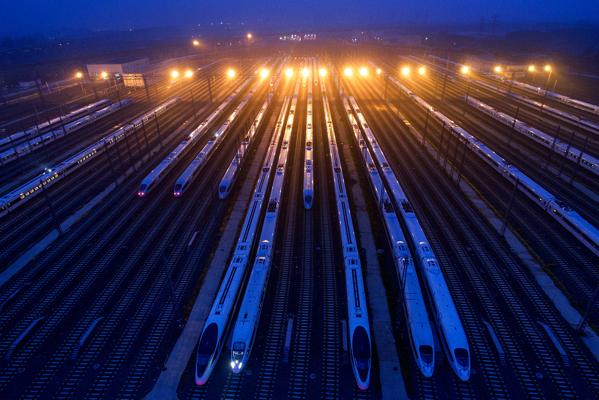 Aerial photo taken on Aug 8, 2018 shows the Fuxing bullet trains running on the Beijing-Tianjin intercity rail in Tianjin, North China. [Photo/Xinhua]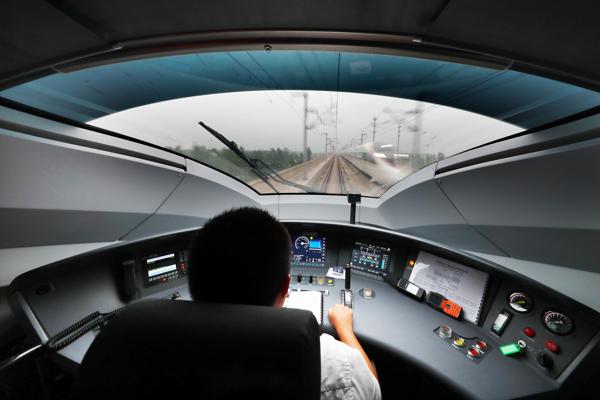 A driver works on a Fuxing bullet train running on the Beijing-Tianjin intercity rail, China, Aug 8, 2018.[Photo/Xinhua]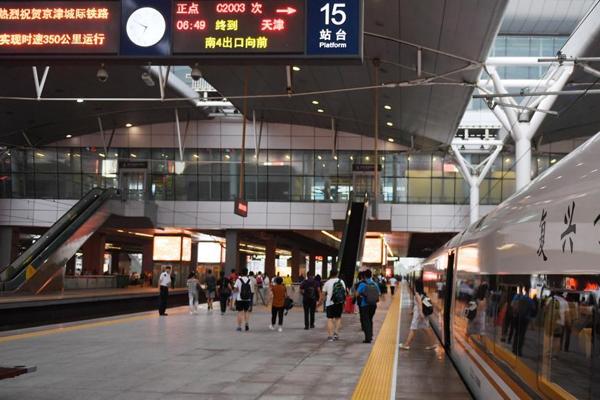 Passengers get off a Fuxing bullet train from Beijing at Tianjin Railway Station, in Tianjin, North China, Aug 8, 2018.[Photo/Xinhua]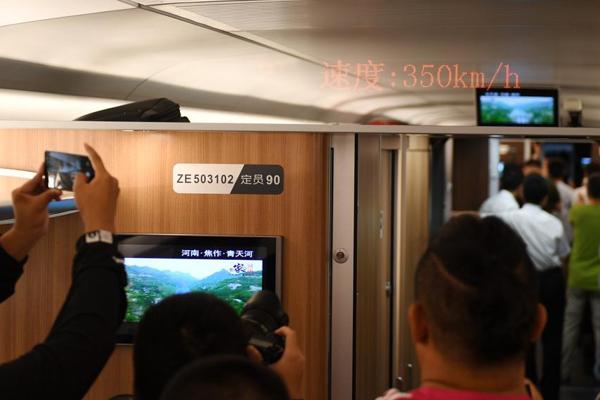 Passengers record the speed of Fuxing bullet train running on the Beijing-Tianjin intercity rail, China, Aug 8, 2018.[Photo/Xinhua]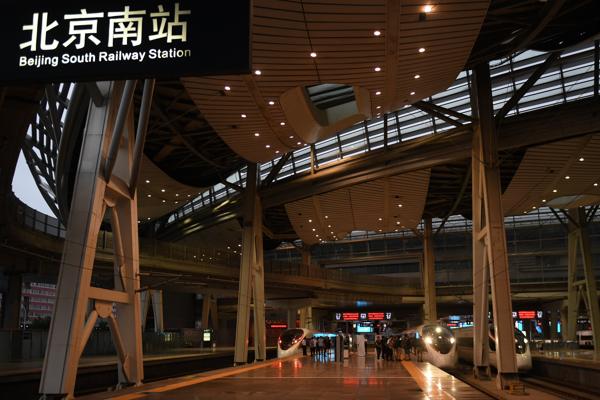 Passengers board Fuxing bullet trains ready to depart from Beijing South Railway Station to Tianjin Municipality, in Beijing, capital of China, Aug 8, 2018.[Photo/Xinhua]