Icebreaker Xuelong arrives at Zhongshan Station, one of China's research bases in Antarctica, on Feb 9, to provide fuel supplies to the base via helicopter.
The day before, members of China's 35th Antarctic research mission arrived at the station after a stormy six-day overland journey of 520 kilometers.
The overland team had departed Taishan Station, between Zhongshan and Kunlun stations, on Feb 3.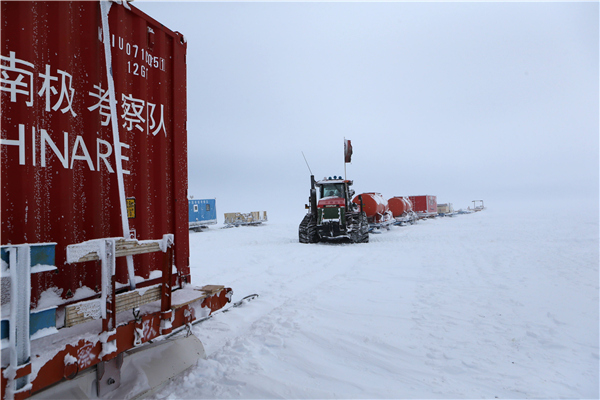 The team completed construction of support facilities at Taishan, conducted iceberg and astronomy research and set up a new automatic meteorological station 100 km from Zhongshan.
Members of the overland team are scheduled to board Xuelong on Feb 14, leaving Antarctica for home. They are expected to arrive in Shanghai on March 10.